As the work from home culture grows across the world, Fashion Snoops women's wear editor and head of intimates and loungewear Patricia Maeda and Nia Silva, Fashion Snoops' materials editor, expect a few key apparel trends to wash over the loungewear and intimates categories in the next 18 months.
As per the trend, comfort will be the backbone of these categories with the required quality achieved through thoughtful, sustainable and aesthetically pleasing designs.
Restoring comfort
Maeda says one of the growing trends is of restoration of comfort. As the need to disconnect and rest is becoming increasingly relevant among millennials they are seeking products that facilitate calm. Hence, sleepwear and loungewear are becoming an essential part of their self-care regime. Silva points out, touch-centric fabrics work such as textured yarns with fuzzy irregularities and fluffy aspects communicate comfort to such consumers.
Maeda opines, skin friendly fabrics rule as soft sleepwear sets made with lightweight, refined natural materials enhanced with smooth cool-touch yarns are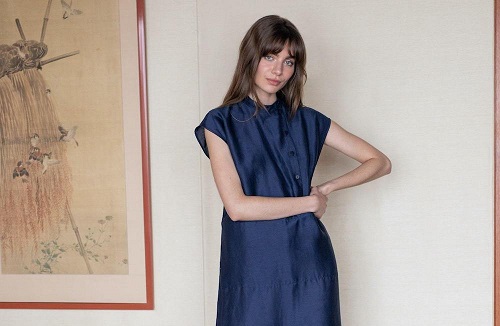 preferred by consumers. According to her, softening treatments can be added in the finishing process of these sets to boost the fabric's comfort level. She also believes that fibers like Supima cotton are essential, not only to ensure the comfort of these sleepwear sets but also for their material strength.
The restore trend also touches on growing trend for restorative travel kits. These practical kits include items like socks, sleep masks and base layers and are often made with hidden functions, like temperature-regulating fibers.
Function over fashion
The second trend is of 'bare' and back to basics. As more people are taking a proactive attitude to enhancing the quality of their life, they prefer back to basics functional lingerie that offer a no-fuss comfortable wear. Maeda advises designers to eliminate uncomfortable elastic waistbands and underwire as well as pared-down concepts that reduce the number of chemicals and dyes on the wearer's body. Soft breathable materials, including those made with man-made cellulose fibers like modal and Tencel, are key to success with consumers. She also reveals that sustainable stretch fibers by Roica and fibers made from citrus byproducts are picking up momentum.
Key items in the bare trend include lingerie sets, like triangle bras and hipster panties, in neutral colorways. Silva also indicates a growing interest in sheer fabrics amongst consumers. According to her, these fabrics emphasize the idea of second-skin intimates. For loungewear, the trend focuses on effortless dressing one-piece garments—either a roomy jumpsuit or cozy romper.
Spurt in street wear styles
Fashion Snoops touts the 'Back to Street' trend to be the next evolution of athleisure. This new category of all-purpose fashion offers consumers versatility, practicality and sophisticated style. The trend is spurred on by the growing number of freelancers and part-time employees who are creating the "gig economy" and by lifestyles that require people to wear multiple hats in a single day.
Tapping luxury through minimalistic trend
This trend emphasizes on the quality and luxury of a garment. Silk and satin, high-stretch ribbed knits and elements from fashion like Lurex threads and plush velvets are the preferred materials in this trend.
Key items include athleisure staples like joggers remade in silk, sweater dresses, cashmere sets and tops that play with sculptural volume like big sleeves and cinched waists. Focusing on practical and minimalistic aesthetic, this trend includes thoughtful details, like robes with waist-tie pockets.