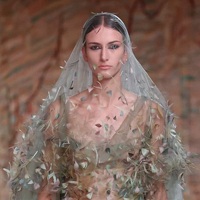 The luxury market in India is on a roll with revenge spending by the rich driving sales recovery to pre-pandemic levels. Curbs on international travel are driving up spending by affluent consumers on luxury brands leading to a spike in sales for some of the top international luxury labels in the country. A Live Mint report says, the Collective & International Brands division at Madura Fashion & Lifestyle grew 150 per cent this year as all its brands performed well, informs Amit Pande, Brand Head. Demand for their products was spread across India and from all channels. Brands like Karl Lagerfeld saw great growth, adds Pande.
International brand sales grow
Some of the top selling international brands are seeing almost 150 per cent higher sales than pre-COVID levels,
says Pushpa Bector, Executive Director, DLF Retail which also runs two luxury malls, Emporio and The Chanakya in Delhi. Revenues of Christian Dior Trading India increased to Rs 87.15 crore in FY20-21 from Rs 57.10 crore in FY19-20. The company recorded a net profit of Rs 3.24 crore during the year against a net loss of Rs15.92 crore in FY19-20. It has three stores in India and primarily retails luxury clothes, bags and accessories.
Similarly, revenues of Louis Vuitton India increased to Rs 318.58 crore from Rs 286.26 crore in 2019-20, estimates business intelligence platform Tofler. The company's profit after tax doubled to Rs 51.50 crore during the period attributed to reduced employee expenses and changes in inventories of finished goods, work-in-progress and stock-in-trade.
As per Safir Anand, Leading IPR Lawyer & Brand Evangelist, Anand & Anand, this type of revenge spending indicates the willingness to spend on luxuries given an opportunity. It either denotes their optimism about the end of pandemic or fear of an impending lockdown, he adds.
Chanel to see higher footfalls, double digit growth
This June, French company Chanel announced it expected sales to grow in double digits in 2021 vis-a-vis a 18 per cent decline in 2020 where it saw an 18 per cent decline. Competitor Louis Vuitton Moët Hennessy (LVMH) recorded a 46 per cent increase in revenue to $$51 billion in the first nine months 2021.
However, Rahul Prasad, Managing Director, Pike Preston Partners (Asia), refuses to attribute the sales uptick to pent-up demand. He believes, several elements contributed to the company's enhanced performance including high traffic and footfalls into malls after the pandemic restrictions lifted and better conversion rates on 'big ticket' items.
Consumption shifts to local market
Sales uptick can also be attributed to the shift in domestic buying, says Bector. Consumption has now become more local with many new brands entering the market, she adds. Many marquee international luxury companies are recognizing India as a big market with nearly 50 per cent of the country's luxury consumption happening at two of its DLF's malls, she adds.
However, Anand does not expect this trend to last long as it may persist only till international travel opens up, he adds.