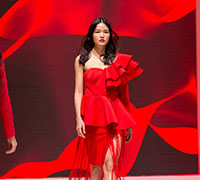 As the doors close on a successful AW20 season at Moda, the heart of UK fashion and the National Footwear Show, its organisers Hyve Group plc have committed to the show's long-term future at the NEC Birmingham securing future dates which are aligned with all of its key sector buying calendars.
Adam Gough, Event Director at Moda said; "Following this season's date clash with Micam and change of dates, we felt the industry needed a clear commitment from Moda to a long-term future that works effectively for the majority. Moda is one of the UK's longest standing fashion trade shows, with a massive 59% of visitors attending the show for over 20 years, so we're really pleased to return to our traditional date line from SS21. Despite local and global turbulence in the market, Moda plans to stand strong acting as a bridge between the UK, the EU, and the rest of the world. All of the team will continue to strive to provide the best possible platform for our exhibitors and experience for our visitors."
Designed to bring the entire fashion community together, the new look Moda layout saw the show's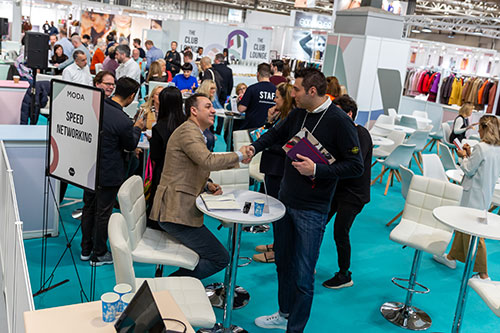 Neighbourhoods brought to life. Moda Woman showcased the best of womenswear including occasionwear, ready-to-wear, and young fashion. Moda Accessories will be refreshed for SS21 with an exciting line-up of leading accessories, jewellery and lifestyle brands. Moda Boutique, the new premium edit was a big hit amongst buyers and will return for SS21. Moda Footwear saw the UK's largest gathering of footwear brands with a comprehensive edit of contemporary, classic, sport, and fashion footwear. Little Soles launched this season and was a hit with children's footwear buyers. For SS21, Moda Made will align the entire footwear supply chain bringing suppliers and manufacturers together with brands and buyers.
Dedicated Speed Networking sessions over the three days saw over 2000 meetings and introductions between brands and buyers facilitating new relationships. An exciting new buyer initiative for the AW20 season included The Club which brought relevant buyers with strong buying power to the show.
Moda SS21 will take place on the 2nd – 4th August at the NEC Birmingham, offering the industry the ultimate environment for buying, networking, trends, and inspiration.