In its first webinar organised in early-April, IMD Business School discussed the impact of COVID-19 on the luxury industry. The discussion highlighted, the crisis is likely to accelerate changes that were already unfolding within the industry. The webinar focused on five inflection points that would lead to a break with past practices and confirmation to new ones. One of the inferences was that luxury firms that pinpoint these new trends early and shift their focus towards them will emerge stronger from the crisis.
Tighten supply chains, manage inventories
The crisis has left countries across the world vulnerable to the breakdown of global supply chains. Traditionally, luxury has relied on global supply chains. In fashion, luxury brands have off-shored to low-cost countries even if it violates its claims of heritage-based origins.
However, now this may change as people may prefer to buy locally-made products, particularly those in the luxury category. Westerners might demand drastic changes in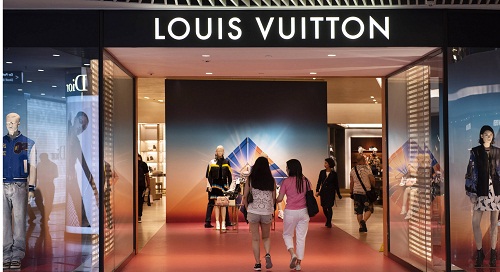 the way their countries operate which may lead to new laws for reshoring important chunks of supply chains.
To deal with these changes effectively, luxury goods players would need to tighten their link with their place of origin and start keeping buffer inventories in each region or even country. They would also have to make new strategies to enable global luxury brands orchestrate portfolios of local luxury brands.
A more fragmented international environment that COVID 19 might also change the relationships between Western luxury and China. If important chunks of supply chain exit China the Chinese export sector would take a hit. This would weaken the demand for luxury products in the country and give rise to a new economic nationalism as China would prefer to buy from local luxury brands such as NIO, Mao Geping and Erdos. Western brands would then have to adopt a more local strategy and buy from local actors.
Another change that would come is the digitisation of fashion events which according to Achim Berg, Global Leader, Apparel, Fashion & Luxury group at McKinsey & Company may make bi-annual fashion shows a thing of the past. He believes, fewer buyers will be willing to fly to attend fashion shows in the post-pandemic era of economic privation. This will lead to a break in collection seasonality as was witnessed recently with Italian heritage brand Moncler Genius
Additionally, millennials may shift their attention to a more durable, less ephemeral take on luxury in the coming recession. The most recent brand to adopt this trend is the menswear brand Armani.
Focus on authenticity
Post COVID-19, Chinese luxury brands will realize that their growth is not guaranteed as the present generation might not be better off than the previous one. Therefore, these brands will have to focus on experiences, storytelling around purpose and values, heritage and authenticity to remain relevant to their newly discerning customers.
Many prominent brands are likely to recede as consumers will stay away from conspicuous consumption. This will bring the creativity of the brand to the fore. The displacement of logos would also weaken counterfeiters.
Berg feels, the crisis might lead to consumers suddenly embracing circular economies. Companies like Panoply may suddenly take off as people might have more time to go through their closets. Thus, circularity might become a new source of revenue and partnership opportunities.
Agility to improve resilience
In this highly uncertain environment it is important for brands to be agile. Embracing business agility by breaking with traditional organizing and leadership styles will help these brands to be more resilient. They would be able to manage more diversity so that when uncertainty strikes, they have more options to bounce back.
Business agility also helps fashion brands to shift their, resources, stocks and inventories more rapidly. It accelerates their decision making capacity and enhances customer centricity. Business agility also mobilises the collective energies employees hence post-COVID-19, we could expect a decisive shift towards business agility across luxury industries.