A forum on household sewing machine development was held as part of CISMA 2017.
It was attended by machine manufacturers, sales representatives, classroom representatives, and media representatives from mainland China, the United States, Japan, China Taiwan, etc. A total of more than 80 people attended the meeting.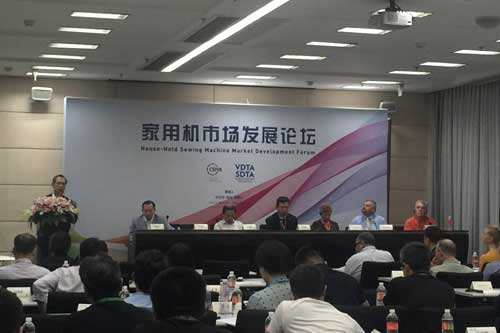 During this CISMA exhibition, there is a special zone for patch-work collections. Visitors can enjoy the patch-work contest and training.
Lin Zhicheng, from the Shenxing group, gave a speech of service and quality management. Chen Yan, from the SGSB Group, spoke on Internet and the traditional household sewing machine industry. Wu Mingren, from Xi Jia, Taiwan, shared his experiences of household sewing machine store marketing. Chris Martin and Dali Vuicin from the United States gave their views on household sewing machine marketing.