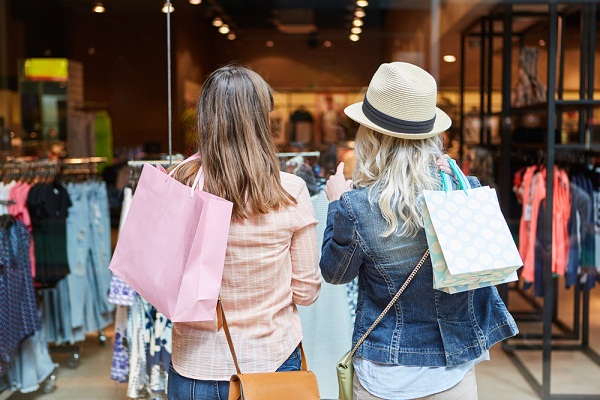 he Indian fashion market has seen many changes after the pandemic, and one of the most prominent has been the sharp rise of private labels in both online and offline retail. These two advantages of high availability and cheaper pricing than national brands, have made private-label products considerably more appealing to consumers lately. There are many Indian private brands which are also known as private label and store brands, are made and sold for a specific big retailer and compete equally with national and international brand-name goods in shops, malls, and online apparel retail websites.
Reliance Retail, India's largest retail company, with Rs 1,49,925 crore of revenues in FY21, has launched ver four dozen private-label brands across all cosumerwerables and grocery segments. Among them in the apparel segment are many private labels like Netplay (formal office wear), Performax (specialized activewear), Fusion (fusion-wear for women), Avaasa (ethnic wear for women), and Rio (fashion wear for working women). Reliance Retail's annual report in FY21 says that the company has earned over 75 percent of its revenue from its fashion and apparel chain, Reliance Trends, from its in-house brands and for (Reliance) Trends Footwear. The contribution of private labels to its revenue is around 60 percent.
Private labels comprise almost 50% of the top brands currently sold on Ajio, a fashion and lifestyle brand of Reliance Retail's digital commerce initiative.Having outsold national and international brands such as Levi's, Superdry, and US Polo Assn. on the platform, the company's top private brands like Teamspirit, Mix N Match, and Avaasaare by far among its top-selling brands during festive season sales.
It's the same story for Myntra, India's largest e-commerce store for fashion and lifestyle products, with its huge range of private labels across a lower price spectrum that contribute up to 35% of its revenue. Many of its owned labels, such as HRX and All About You, are developed with and backed by celebrities such as Hrithik Roshan and Deepika Padukone, respectively.
Even before the Covid 19 pandemic, offline retailers like the Future Group, Reliance Retail, K Raheja Corp-owned Shoppers Stop, and the Aditya Birla Group have been encouraging private labels with products contract-manufactured and sold by retailers. And now the big giants of e-commerce like Amazon and Flipkart are investing in their private-label portfolios as the margins here are better due to supply chain efficiencies and better control over operations.
Umashan Naidoo, head, of customer and beauty, Trent (which operates Westside), feels that every retailer must establish organic traction by building a community and brand loyalty. In the huge chain of Trent's departmental stores across India, their brands in apparel, footwear, and other accessories contribute over 99% of sales. Naidoo adds, "We now have the luxury of being present online. When a brand owns and takes charge of its products end-to-end, it's in control of its destiny. "
RutuMody-Kamdar, founder of Jigsaw Brand Consultants, says, "Private labels can be sold by retailers at a lower overhead cost and with more flexible branding strategies as there's considerable leeway in designing promotions and advertising or even the packaging of the label." Industry analysts say that the average consumer is not usually aware if a brand is owned by a platform, a big fashion label, or a private label. So it's time to play smart with store brands going from being used purely for their economic merit to helping market the overall online store image to ensure repeat purchases and keep the buzz alive. It's time to party the private labels this Diwali season.