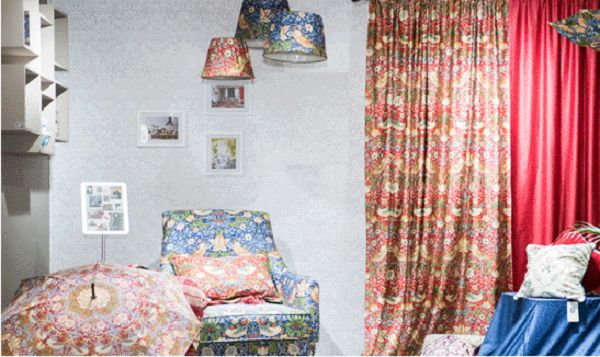 Home textile has gradually become the second most export earning sector for Bangladesh after readymade garments. A recently report from Export Promotion Bureau shows, Bangladesh's home textiles grew 41.3 per cent to $1.46 billion during July-May 2021-2022. In fiscal 2021-22, Bangladesh's home textile exports grew by 43.28 per cent to $1.62 billion while Export Promotion Bureau pegs the earnings from the sector in the last fiscal year to $1.13 billion.
Export earnings from the sector also grew by 18.39 per cent to $1.37 billion from the proposed export target set for the FY22, says the EPB data. As per experts, , home textile is one of the first-line export sectors in Bangladesh with the ability to produce bulk products. Bangladesh exports products like bed linen, bed sheets and other bedroom textiles, bath linen, carpets and rugs, blankets, kitchen linen, under the home textiles sector.
Fewer factories despite export growth
Bangladesh's success in home textiles can be attributed to various factors like investments in research, quality products, innovation and latest technology, sustainable growth, and government support. Yet, the country has fewer home textiles factories compared to woven or knit garments, though Zaber & Zubair Fabrics, Towel Tex, Mosharraf Group, Saad Musa Group, Alltex, ACS Textile, Apex Weaving, Regent, JK Group, Classical Home etc, have established themselves as strong exporters, explains Shahdat Hussain, President, Bangladesh Terry Towel Manufacturers and Exporters Association.
Technavio pegs, the global home textiles trade is expected to grow at 3.5 per cent CAGR during 2018-2025 to reach $170-$180 billion by the end of 2025. Experts believe, the lockdowns in 2020 caused global demand for home textiles to increase significantly. Yet, Bangladesh's share in global home textile export remains only 7 per cent as the country fails to ensure fair prices for exports.
Market suffers from rising prices, disurptions
Momin Miah, Managing Director, Momin Tex says, despite recovering from the pandemic, the market continues to suffer from supply chain disruptions, rising raw material prices and the ongoing Ukraine-Russia war. The hike in raw material prices and transportation disruptions have compelled many home textile factories to either shut down or reduce their production by 30 per cent-50 per cent, he adds. The hike in gas prices has suffered worsened the situation, he rues
The sound political stability of Bangladesh is instrumental in driving Bangladesh's industrial growth, avers Hossain. The country is also ably supported by the government that addresses issues like corruption and abolishes NBR and custom-related harassing law that prevent apparel businesses from growing, he adds.
Increase cash incentives
Md Shofiqur Rahman, Senior General Manager, Zaber & Zubair Fabrics says, Bangladesh home textile exports grew in a robust manner during the last financial year. However, sustaining this trend would be challenge with the world returning to normalcy, he adds. Industry experts recommend increasing the cash incentive for exports to 10 per cent from the current 4 per cent and providing seamless service at ports. They urged entrepreneurs to negotiate for better prices to ensure ethical manufacturing,
Bangladesh needs to make more investments in research, quality products, innovation and latest technology, sustainable growth, and government support, he adds. The government also needs to introduce new initiatives to address the corruption, and abolish NBR and custom-related issues that prevent business from flouring.