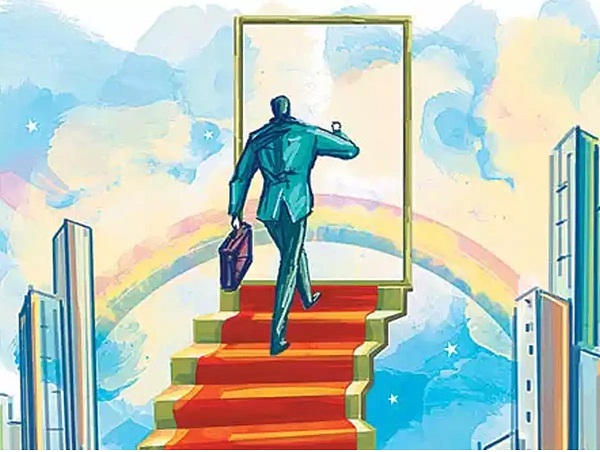 Gujarat's industrial clusters are losing order volumes and revenues to falling demand. As orders dwindle, operating margins are shrinking.A trifecta of headwinds — high domestic cotton prices, dwindling exports and grossly underutilized capacities — has eroded the profitability of cotton yarn makers. Yarn makers' operating margins declined to 12 per cent or 14 per cent in the last fiscal compared to their decadal high of 20 per cent.
Spinning units face losses
Spinning units in Gujarat have 50 lakh spindles of installed capacity. But capacity utilization has dropped to about 50 per cent at most spinning units. Spinners are unable to command better prices as industrial demand from Europe and Bangladesh has been hit due to the war situation and energy crisis. Moreover, with the price of foreign cotton lower than that of Indian cotton, yarn makers are operating at a net loss.
Falling demand from Europe
Textile giants in Gujarat have been losing export revenue since the second quarter as demand from Europe has shrunk and inventories remain piled up. Several textile processors are yet to resume factory operations after the Diwali break. The export business isn't doing as well, especially the European and North American markets. This has hurt capacity utilization in the textile industry.
Cotton prices
Exporters have been badly affected overall because of high cotton prices. Global cotton prices fell by 17 per cent between April and August this year in anticipation of higher output, while domestic prices rose by two per cent because of limited supply. Expensive domestic cotton has eroded India's competitiveness, leading to a loss of export market share to China and Bangladesh.
Demand for dyes declines
When dyes and intermediates manufacturers in Gujarat had barely begun inching out of the effect of Covid, the Russia Ukraine war has hurt their growth. With exports of dyes and intermediates down by 50 per cent, manufacturers have seen a major fall in revenue. High inflation, rising energy costs and high interest rates have derailed industrial production in many parts of Europe. With consumer spending and textile demand down, the demand for dyes has declined.