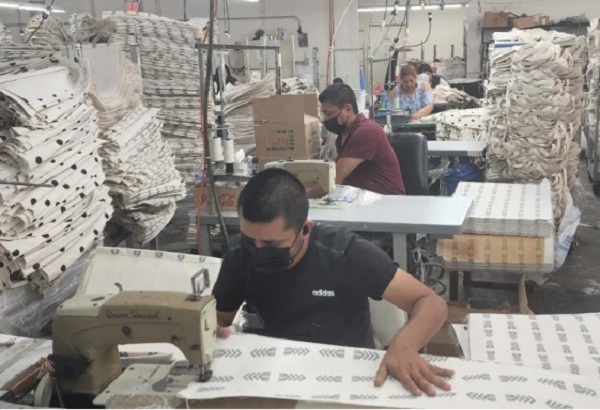 The 7 per cent hike in the minimum wages of workers in Los Angeles is impacting apparel makers in the city. The hike is leading to an additional $60,000 a week in wages for workers in the city. According to Dov Charney, Founder, Los Angeles Apparel, it forces the domestic manufacturer to be more efficient. He advocates manufacturing clothes domestically despite obstacles. The minimum wage may not kill local apparel manufacturing but still will act as one more hurdle for manufacturers. However, it will also give customers $40 more a week to spend on apparel shopping, he points out.
Hub of US apparel manufacturing, Los Angeles is known to house more apparel producers than New York City. The city earlier housed 56 per cent of US clothing manufacturers. This has plummeted to 3 per cent, according to the American Apparel & Footwear Association.
Growing competition leads to factory closures
Every year, Los Angeles closes more apparel factories due to growing competition from overseas manufacturers, state regulations and companies moving to nearby states such as Nevada, Arizona and Texas, where wages and regulations are less stringent.
In 1998, the Los Angeles apparel industry employed 98,400 people which declined to 45,700 people in 2012 and further dipped to to 21,100, according to the California Employment Development Department. For Martin Barrack, President, Dynamic Denim, the spike in minimum wages will compel customers to pay 10 per cent more for their denim pants and canvas bags that his 80 workers sew at the South Los Angeles factory. Barrack opines it has become increasingly difficult to operate an apparel company in Los Angeles as most of brands he worked with have shifted their production to Mexico because of lower production costs.
Stiffer regulations impacting manufacturers
Besides minimum wages, stiff state regulations are also affecting apparel manufacturers in Los Angeles. That city had passed the Senate Bill 62, which went into effect on January 1, 2022. The bill holds brands or companies contracting with an apparel manufacturer responsible for all unpaid employee wages in that facility and directs them to pay hour wages to factory workers. Many apparel factories were paying workers for the number of items they sewed instead of a fixed hourly rate. The bill is playing havoc in the industry, says Scott Wilson, Partner, Jin Clothing and Vertical Apparel — with a combined 95-person workforce. He is also expects more factories move out of state.
Last year, two major LA apparel factories with hundreds of employees moved to Mesa, Ariz, notes Ilse Metchek, President, California Fashion Association, a Los Angeles organization that advocates for the local apparel industry and shares business information.
According to Metchek, states like Arizona have fewer environmental regulations and cheaper costs. On the other hand, Los Angeles keeps people from growing due to the large number of restrictions on their activities, she adds.