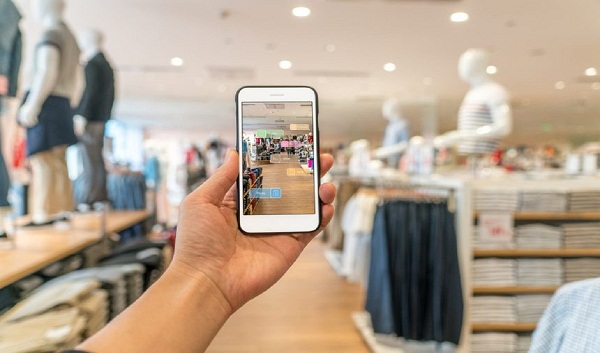 A two-year long pandemic followed by an ongoing war has shaken the global economy. Inflation, economic volatility seems like the new norm as consumers worldwide rethink purchase of non-essentials. In the global apparel reselling sector, the emerging picture is many shades of grey. Are apparel resellers distraught with new consumer decisions or are they not affected? In 2021, the global market value of secondhand and resale apparel was estimated at $96 billion and predictions are positive that in the next few years, it would be valued at $218 billion.
Seconds records good growth in 2022
A distinct trend has emerged where pre-loved fashion items are being purchased at a much higher rate than before as consumers cash in on the supply of much-loved items flooding the market. A perfect example of the state of the sector is Poshmark, Inc., a leading social marketplace for new and secondhand style. In mid-May, it announced Q1 financial results. The company clocked in net revenues of $90.9 million in the first quarter of 2022, 13 per cent year-over-year increase from Q1 of 2021. Manish Chandra, Founder and Chief Executive Officer of Poshmark feels investments in product innovation and marketing contributed to record active buyer growth to 7.8 million in the first quarter, up 16 per cent from the same period last year.
Meanwhile, The RealReal, the world's largest online marketplace for authenticated, resale luxury goods reported financial results for Q1 ended June 30, 2022 and Robert Julian, Co-Interim CEO and Chief Financial Officer is upbeat. The 2022 second quarter gross merchandise value (GMV) and total revenue increased 30 percent and 47 per cent respectively, compared to the second quarter of 2021. Julian says during Q2 of 2022, The RealReal continued to see strong demand in business, especially for women's apparel, shoes and handbags.
However, Thrift brand thredUP hasn't fared well. Its Q1 2022-23 results revealed revenue stood at $72.69 million, a downslide of $20.71 million, registering a 29 per cent profit loss. The problem stems from this thrift app's inability to change the Gen Z mindset towards accessible fast fashion. Gen Z forms the bulk of its customer base and thredUp is trying hard for college students to ditch fast fashion and value luxury items. Success has been limited and thredUp is currently rethinking its communication program. A thredUp survey indicates 2022 will be the fastest growing year for the reselling market, pegged at 24 per cent growth.
The story is slightly different for the niche second-hand luxury goods. Its transition into digital and online selling platforms is providing a greater access as the luxury consumer demographic undergoes change. While the second-hand luxury goods niche sector is still less than 4 per cent of overall market, according to Statista estimates, second-hand luxury has the potential to become more relevant in the future, growing at 8 per cent 2022 onwards.
Positive predictions are keeping expectations buoyant as the conscious consumer is leaning towards second-hand items as socially-conscious purchases will ensure sectorial success.