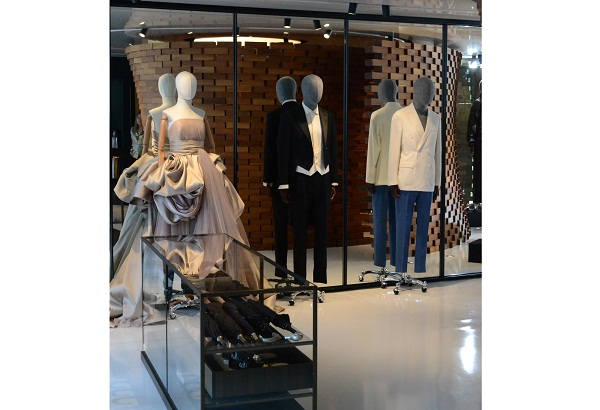 Luxury is a personal indulgence and a slice of heaven for those who can afford it or have an affinity towards it. Luxury goods and services are not just defined by the physical item but an emotional experience that transforms the mundane to an elevated feeling. It is not just limited to clothing and accessories but extends to food and beverages, hospitality, tourism and travel, real estate and personal well-being.
This sector's natural customer base is the well-heeled and for decades, its geo-location was centred in developed economies of the West and demographically a slightly older consumer who had arrived at the higher disposable income level. However, since the early 80s, the luxury market started changing and today is no longer the exclusive domain of the West.
The Gulf, flushed with new petro-dollars developed a quick affinity for all things luxurious as did Russia after the disintegration of the Communist Soviet Union and the rise of capitalism. Then it was time for the Chinese, following the same pattern of Russian conversion to capitalism although disguised under Communist rule. Last but not the least India too has emerged as a growing market for luxury.
Whilst luxury being an expensive proposition was always associated with successful economies, year 2021 proved the assumption wrong and shook off the shackles of pandemic and luxury continued its successful run. As per a report issued by Bain & Company, a leading global management consulting firm, the luxury sector unlike the other segments actually experienced a sales boost in 2021 in certain countries after the pandemic started and this trend persisted all through 2022. The personal luxury market was predicted to end 2022 at €353 billion a 22 per cent year-on-year rise. The overall global luxury market grew 21 per cent in 2022, closing at €1.4 trillion.
Luxury drivers that made the difference
Luxury's success story during the difficult time can be attributed to many things and what stands out is it was being driven by a very young customer base – the young Millennials and Gen Z, flush with disposable income as most of them had returned to live with their parents during the worldwide lockdowns. An interesting attitudinal development has been published by the RealReal 2022 Luxury Resale Report that Gen Z are treating personal luxury goods as investments. Some brands are thinking of NFTs and payments in crypto currencies to keep the virtual presence on a roll.
The following are the biggest luxury companies in personal luxury items including apparel, footwear, and other accessories.
The Top Ten
10. Tapestry, Inc. that on December 31, 2022 ended with a market cap of $9.14 billion.
9. V.F. Corporation with a market cap of $10.63 billion on December 31, 2022
8. Prada S.p.A. (1913.HK) with market cap as of December 31, 2022: HK$112.84 billion.
7. Adidas AG (ADS.DE) with a market cap as of December 31, 2022 at €23.26 billion
6. Lululemon Athletica Inc. with a market cap as of December 31, 2022 at $40.53 billion.
5. Kering SA (KER.PA) with a market cap as of December 31, 2022 at €58.11 billion
4. Compagnie Financière Richemont SA (CFR.SW) with a market cap as of December 31, 2022 at CHF 68.03 billion
3. The Swatch Group AG (OTC:SWGAY) with a market cap as of December 31, 2022 at $73.33 billion
2. Hermès International Société en commandite par actions (RMS.PA) with a market cap as of December 31, 2022 at €151.05 billion
1. LVMH Moët Hennessy – Louis Vuitton, Société Européenne (OTC:LVMUY) with a market cap as of December 31, 2022 at $362.95 billion
An expanding customer base and the use of a multi-touchpoint ecosystem along with increased demand from millennials and Generation Z accounting to 72 per cent of the global luxury market have been the main factors driving expansion against all Covid odds. Many premium luxury apparel and accessories companies have now aggressively expanded to the virtual world, with several brands launching their metaverse strategies in 2022. With 2023 just unfolding, a lot can and will happen in the luxury world of premium brands by those who will continue to live life kingsize.