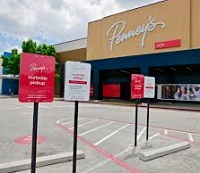 The pandemic has proved to be death knell for US retailers with stores remaining closed for most part of the year. Though steps like curbside pickups, shipping from store websites, furloughs and pay reductions have helped some retailers survive the crisis, the remaining have been forced to go down the bankruptcy lane.
As per a Womens Wear Daily report, brands that went rapidly into bankruptcy included private equity-backed Neiman Marcus Group, J Crew Group and John Varvatos. All these retailers filed for Chapter 11 protection, along with the Ascena Retail Group, Tailored Brands, Centric Brands and Le Tote. These were later joined by other US brands including JC Penney, Brooks Brothers, Retailwinds, Stage Stores, Lucky Brand, True Religion, etc. The situation is almost like a retail forest fire, says Greg Portell, Global Head-Kearney.
Bankruptcies bring unresolved issues to the fore
Though experts expect a new and reformed retail industry to emerge from the crisis, these bankruptcies have highlighted unresolved issues like the
creation of the Mytherasa web business by Neiman Marcus. Creditors criticized the moving out of Mytheresa asset from Neiman's debt structure into other affiliated entities as a maneuver to keep its value out of creditors' reach. The argument led to Neiman Marcus filing for Chapter 11 bankruptcy besides a dramatic series of collateral events. The retailer emerged from bankruptcy after five months in September, under new owners and with over $4 billion of debt.
The company now faces new challenges like streamlining store base and headcount; generating more foot traffic in its surviving stores amid the pandemic and convincing to return to the stores. It also needs to sustain its online sales growth, and maintain high service levels.
Like Neiman Marcus, J Crew also emerged from bankruptcy in September which helped it to sharply reduce debt. The company now needs to reclaim lost position in the market though some of its stores are likely to remain closed. The new owners, Anchorage Capital Group, named Libby Wadle as its new chief executive officer in November.
Unlike, J Crew, bankruptcy was complicated for JC Penney as the retailer had to overcome opposition of lenders and shareholders before closing stores. Lenders opined that the bankruptcy deal favored a majority lender group while ignoring other creditors. All involved parties finally reached a settlement before the Texas bankruptcy court and approved sale in November. JC Penney is now led by a new team of managers led by Jil Soltau.
Fall before the rising
In Europe, bankruptcy trend was led by the UK with a number of high street stores shutting down due to a dip in physical retail, and the long months of lockdown. Some well-known retailers that shut shop during this time included department store chain Debenhams, which collapsed just hours after Arcadia Group declared bankruptcy in November; Arcadia, the parent of Topshop and Topman, which is being sold off part by part by Deloitte and Laura Ashley, Cath Kidston, Lulu Guinness and Oasis/Warehouse, all of which shut, but quickly found buyers for their IP and/or assets.
Mall operator Intu also went bankrupt this year, while DVF Fashion, Diane von Furstenberg's UK subsidiary, wound down operations and shut its Bruton Street store in London's Mayfair.
Now, the introduction of the COVID-19 vaccine and restoration of activities, the retail industry looks to charge ahead anew but now before going through the painful process of restructuring its operations.