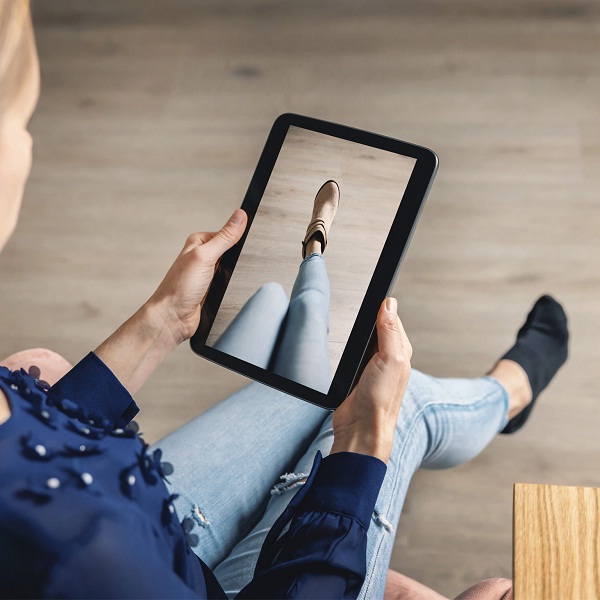 Technological innovations offer fashion companies an opportunity to not just better serve customers but also improve business efficiency.
In 2021, fashion companies invested around 1.8 percent of their revenues in technology, as per a McKinsey & Co report. By 2030, this investment is likely to surge to 3.5 percent. The growth will be mostly driven by the conviction amongst consumers that technology offers them a competitive edge over others.
The COVID-19 pandemic caused a sharp rise in consumers' involvement with digital sales channels. It gave rise to new shopping habits, and a rising interest in gaming and virtual worlds. The pandemic also increased customers' digital interactions with brands with almost 72 percent of customers interacting with brands online in 2021. In the coming year, consumers digital interactions are likely to stabilize at about 66 percent on average, says the McKinsey report. .
The report further shows, by 2024, over half of consumers' digital interactions with brands would be powered by an AI-generated speech. Over 75 percent of enterprise-generated data would be processed by cloud or edge computing. By 2030, over 80 percent of the global consumers will have access to 5G networks,
According to the McKinsey & Co report, the cash flows of fashion companies that embed AI into their businesses models are likely to rise by 118 percent. Over the next three years, the key focus areas for fashion companies would include personalization, store technologies, and end-to-end value chain management
Five themes to help explore potential
Both McKinsey and the Business of Fashion believe, five key themes that could help the industry explore its potential and overcome challenges include metaverse reality check, hyperpersonalization, connected stores, end-to-end upgrade, and traceability first.
Check revenue opportunities with Metaverse: Fashion brands would have to generate sustainable revenue streams presented by growing consumer engagement with the metaverse.
Focus on personalization: Brands would have exploreto big data and artificial intelligence to offer customized experiences to improve loyalty amongst consumers.
Apps to enhance in-store experience: Fashion executives would have touse in-store mobile apps and microfulfillment technologies to enhance customers' in-store experience.
Value chain integration: Brands would need to integrate their value chain to improve operational efficiencies.
Ensure traceability: Brands need to use traceability systems powered by traceability software and big data to trace the entire life cycle of their products.
Metaverse to boost revenues by 5%
One of the technologies that have made a deep impact on the fashion industry is metaverse. As per the McKinsey report, fashion companies that focus on metaverse innovation and commercialization are likely to generate 5 percent of revenues from virtual activities over the next two to five years.
Personalized digital shopping experiences would also be the key to success for many fashion brands in coming years. These brands can explore all advancements in AI, analytics, and cloud computing to move to hyperpersonalization.
More brands to invest in technological innovations
In the coming year, more brands are likely to invest in in-store functionality and experiences. They would use in-store mobile "clienteling" apps to ensure seamless operations for store associates. Robotics and stock optimization software can help brands and retailers operate physical stores as digital storesfor distribution and delivery operations and reducing fulfillment costs by up to 90 percent. More than 60 percent of fashion executives say, creating integrated digital processes throughout their organizations would be amongst their top five priorities for 2025.
Ariound 50 percent of the executives, add,traceability can help brands reduce emissions in supply chains. These brands could adopt a common data language to enable comparability, besides setting new labeling standards and tracking software.
The opportunities offered by technology to fashion are limitless. Industry leaders need to find out ways to adopt technology to boost creativity and operations in the sector.