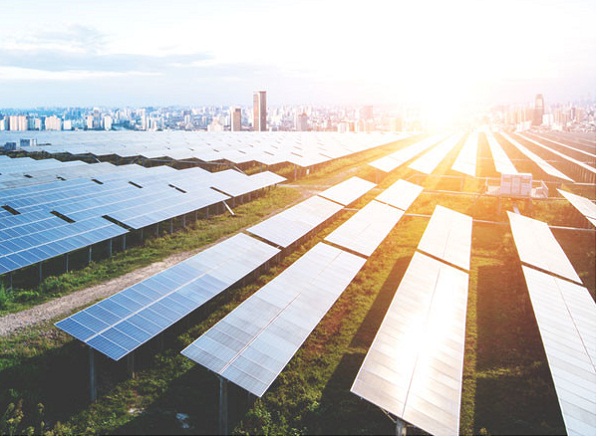 The Textile Machinery Association of Sweden (TMAS) is deeply committed to sustainability, which it not only sees as its biggest challenge but also the largest opportunity. A forum of Swedish textile machinery manufacturers, TMAS has a wide range of member manufacturers who contribute towards the A to Z of textile manufacturing.
Mapping corporate carbon footprint
TMAC has partnered ClimatePartner to study and reduce corporate carbon footprint with the desired goal being net zero. More than 50 per cent of TMAS members have started working on the project, calculating each individual member's three scopes towards reducing emissions.
Therese Premler-Andersson, Secretary General, TMAS explains, "Integrating climate action into strategies is becoming increasingly important in Europe and we have decided to take a pro-active role. There is growing pressure from customers to be more transparent in this area and forthcoming legislation will soon make it necessary for all to take climate actions. TMAS members, however, recognize the benefit of taking action now, not least in terms of taking responsibility and demonstrating credibility."
Andersson goes on to add that, "Each company is very different in terms of size, structure and operations, but they share common goals in the design and production of textile machinery that is flexible and highly automated, and wherever possible enables savings in energy, water and chemicals consumption." The textile industry has become highly globalised over many decades and will benefit greatly from the close examination of practices and supply chains. The pandemic led to many new ideas about how to do things differently, out of necessity. It saw the introduction of new and innovative digital tools and remote services that are here to stay, and will have important roles to play going forward.
TMAS members are all about a holistic way of doing business. They understand and are prepared to integrate every department into the sustainable system to make it work to the optimum. This in turn becomes a transparent, intelligent and efficient system for their conscious customers who are buying machinery that help them manage their sustainability goals as well, through efficient management of wastage, quality output and enhanced productivity.
Leading by example
The world is observing the growth of interest in local manufacturing of textiles in Sweden, maintaining the highest protocols of sustainability and developing robust sustainable production chains. Sweden is now moving all parts of production within, decreasing carbon footprint and imports, leading to a more controlled and higher quality output. "TMAS members help automate and streamline textile production, reduce waste and emissions and contribute to increased quality and flexibility," says Therese Premler-Andersson. These requirements are crucial to respond to a market undergoing the transition towards circularity and sustainable business models. The initiative for the fair comes at the right time when local production is something more people are considering and it will be exciting to present Swedish solutions in Sweden.
TMAS' collaboration with Climate Partner has been of great success as the latter offers carbon neutrality labels that are 100 per cent authentic, transparent and widely-accepted as industry benchmark.