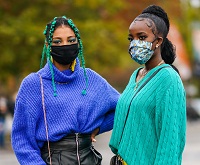 Experts hoped the pandemic would rebuild fashion into a more impartial and ethical industry. However, their vision failed as retailers refused to honor commitments as global shutdown tightened economies. As per a Fashionata report, billions of dollars vanished from the supply chain within a few days. Secondhand clothing market faced increased COVID-19 risk as crowds flocked and the government failed to provide any support. Labor abuses became rampant with Californian laborers being exposed to COVID-19 in factories and denied legal protection against wage theft. Sustainable brands like Everlane and Reformation were criticized for racism and union-busting.
However, advocates didn't take all this lying down. They launched the #PayUp campaign to pressurize retailers to pay for their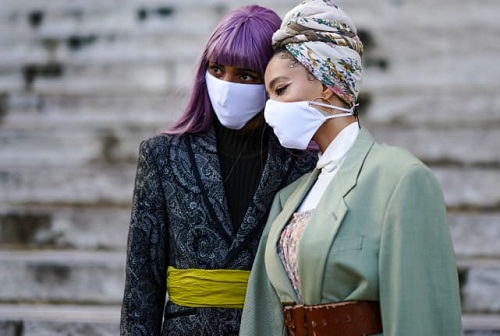 cancelled orders. Employees helped expose racism in their companies while workers continued to push for new legislation to protect their wages.
Consumers opt for local products, upcycling
The pandemic altered shopping behavior with consumers tightening their shopping budgets. There has been a sharp decline in consumer spending leading to the shutdown of many retailers. Also, consumers have been shopping for more local products, which help reduce carbon emissions from shipping. Brands are rolling out sustainability initiatives like upcycling irrespective of cost additions. Once abandoned as impractical, upcycling became a new way of functioning for brands like Coach, Miu Miu and Maison Margelia who started incorporating vintage or overstock fabrics into their designs. Though brands will continue to create new fabrics, their fascination for upcycled fabrics will not disappear completely. Even bigger brands may launch upcyled collections in future.
New ways of showcasing collections
As per the Guardian, half of global aviation emissions are caused by 1 per cent people who, on average, take three long-haul flights a year or one short-haul flight per month. Fashion professions are known to attend a couple of international fashion weeks a year along with a few press trips and Instagrammable vacations. Though the pandemic has currently, halted air-travel, it is ultimately bound to resume. The crisis has forced the industry to discover new ways to present collections or shoot editorials that don't require them to fly frequently. Even conferences are being arranged on Zoom while collections are being showcased through mini video films. Designers are also using virtual reality to create visual experiences of their clothes.
Fashion to get inclusive in 2021
The US government plans to promote sustainable fashion by launching inclusive collections by Blacks, Browns and other indigenous people. Sustainable fashion will definitely not go away. However, it may change its shape with the industry aligning with its environmental limits in 2021.