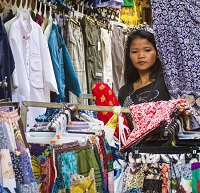 Cambodia's garment sector suffered a huge blow this year as COVID-19 muted business for most of the year. Imposition of tariffs by European Union over human rights abuses added to its woes as the sector lost duty-free access to the EU market in August. Cambodia also rolled back its labor rights this year as the virus fuelled 'union-busting' and poorer wages at garment factories. Reforms for laid off garment workers were rolled out though advocates criticized them for being insufficient.
Workers lose millions in wages as exports drop
The pandemic left millions of garment workers across the world jobless and without salaries in 2020. Cambodian workers lost over $120 million in unpaid wages in the first three months of the pandemic, says advocacy group Labor Behind the Label. The country's exports to the EU dropped by almost $1 billion in the first nine months of 2020. Though Global brands, including Adidas and Levi Strauss, had earlier urged Cambodia to drop criminal charges against union leaders, the government refused to accede to these demands.
Owner of 50 factories in Cambodia, H&M believes sourcing from the country is difficult due to increased tariffs, labor rights and environmental concerns.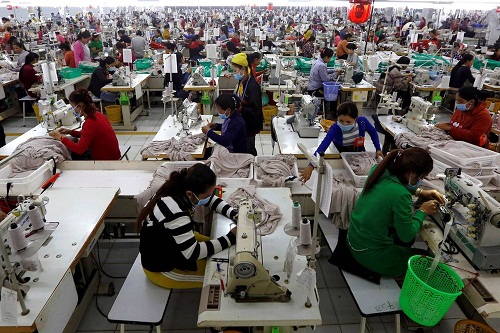 As per reports, garment workers still receive lower than $588 wages calculated by the Asia Floor Wage Alliance, a supply chain lobby group. In January, they are set to receive a $2 rise in the minimum wage to $192 per month.
Exports, Brexit to help industry resurgence in 2021
Almost, 110 factories have shut permanently due to loss of orders. However, Ken Loo, a representative for factory owners, expects the industry to rebound soon as exports to the United States have surged in 2020, more than 60 new factories have registered, and Cambodia has far fewer coronavirus cases than other Asian production hubs. Loo also expects Brexit to end EU tariffs on Cambodia and allow it a duty-free access to the British market.