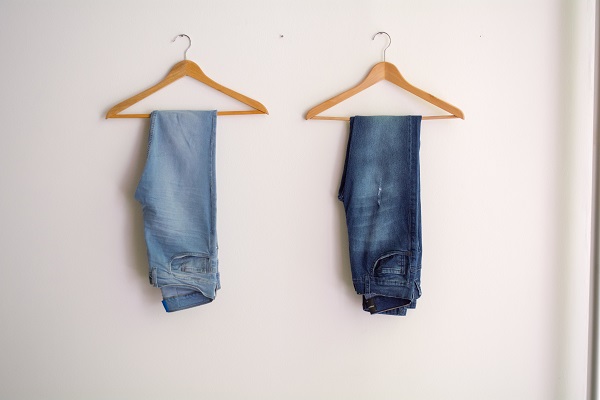 Premium jeans are more a statement than the standard pair of denims. As Claire Dupuis, Senior Product Trend Forecaster at Cotton Incorporated and a denim specialist explains, the basic difference between a premium and a regular pair is the price with the lowest starting point being $100 for the former. It's all in the brand, Dupuis emphasizes.
A recent report 'Premium Denim Jeans Market: Global Industry Trends, Share, Size, Growth, Opportunity and Forecast 2022-2027' by the IMARC Group forecasts the market for 2022-27. The premium denim jeans market valued at $8.5 billion in 2021 and is expected to reach $12 billion at the end of forecast period that is 2027. The CAGR is expected to be around 6 per cent. That the of premium jeans category has been gaining popularity is evident from brand launches and collaborations. For example, popular denim brand Levi's has collaborated with San Francisco-based designers to launch the trendy and premium jeans portfolio labeled MistakesAreOk.
Consumers love the durability
Representing the highest quality available in denim wear, premium jeans are preferred because they stand for quality and durability. The enhanced quality of denim used is softer, more comfortable and better styled. Compared to budget jeans, premium ones are not only more durable but also stand out in aesthetic. Premium jeans come in all standard styles and are available across all retail platforms including e-commerce. Other criteria that women considered in labeling a jean premium is the fabric or fiber, the feel or texture, the color or wash, comfort, trendiness and stitching, indicating that the premium designation is both personal and individual choice. Chad Jackson, a spokesperson for Evisu, a leading denim label, points out premium denim must boast of a specialty that the wearer can see, feel and appreciate, and for every woman, that's something different.
Market and growth trends
Major factors contributing to the growth of premium denim jeans are an increase in the number of retail chains, and a shift in lifestyles and better purchasing power. Increase in e-commerce retail market providing special discounts and availability of a wide range of products in different colours and shades is fuelling demand for premium denim jeans.
Vendors are constantly attracting consumers with innovative designs that are more comfortable, making them flexible to compressions and stretches, moisture management, thermoregulation, and UV protection. In line with this, the development of online retail portals that provide a hassle-free shopping experience while offering several products is acting as another significant growth-catalyst.
Women drive premium jeans growth
The women segment is expected to dominate through. As denim jeans for women acquire a three-fifth market share, it is expected to grow at 3.3 per cent CAGR through the forecast period. Around 34 per cent of sales are to women consumers. Men and children combined to hold 41 per cent market share which is expected to grow at 2.1 per cent CAGR through the forecast period. Europe and North America hold around 60 per cent market share in the men's segment.
Asia Pacific region is expected to dominate the premium denim jeans market and it is one of the fastest-growing regional markets. North American region is expected to show gradual growth due to the affordability of fabric and durability of denim material. Whilst India is emerging as one of the largest markets globally for all kinds of denim jeans, the premium jeans category is still in its nascent stage and limited to urban elites.