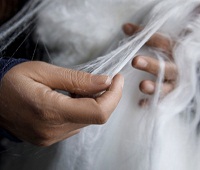 The sports and outdoor industry is making a positive shift by using recycled fibers and fabrics. As per a report by Innovation in Textiles, majority of these fabrics are made from plastic waste, including single-use plastics or fishing nets collected from beaches and oceans. This not only prevents plastic waste from being dumped into the ocean and river but also requires less energy than the production of virgin polyester.
Held digitally on December 9 and 10, 2020, functional fabrics fair Performance Days focused on natural and renewable fibers. Focusing on the theme 'Nothing to waste – closing the loop', the event explored recycled, mono-material and biodegradable polyester and nylon fabrics.
Shift towards recycled synthetics
The Performance Forum showcased a range of recycled synthetic fabrics including a bi-colored knit fabric by Antex. Made from Seaqual, a recycled fiber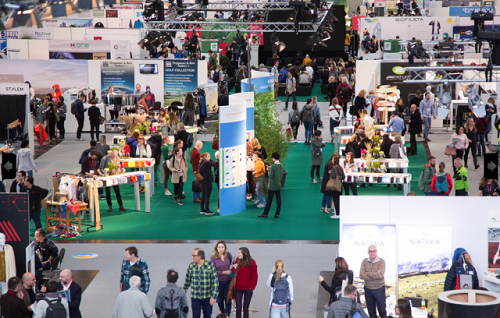 produced from plastic waste dredged up from the bottom of the sea, this fabric has helped the Spanish Mediterranean coast clean an estimated 600 ton of waste from the ocean. It has also transformed 99 ton of marine litter into up-cycled marine plastic.
Another innovation showcased at the Performance Days included Schoeller Textil AG's 4-way stretch fabric that offers high abrasion resistance combined with elasticity and moisture management. The fabric is treated with ecorepel bio finish obtained from renewable, natural ingredients.
Winner of this season's Performance Award, Merryson Corp's fabrics are made from 79 per cent recycled content. Developed with the help of 3D weaving technology, these fabrics are highly durable and robust to be used in workwear or for outdoor apparel.
Collaboration for effective collection and sorting
Though fabric mills are developing mono-material functional textiles, they need to increase their collaboration with stakeholders to develop effective collection and sorting systems. An example is the BulkyStretch range launched by Evertex Fabrinology. Conceived as a 100 per cent polyester knit collection, these fabrics boast of 4-way mechanical stretch, UV protection and high breathability, while being durable and fast-drying.
Many biodegradable performance fabrics have been launched, however, only a few can be used commercially as the infrastructure for industrial scale textile composting is less developed than for recycling. Also, these fabrics face potential contamination issues caused by coloration, finishing and other treatment processes that can be overcome only by adhering to strict standards. Described as 100 per cent biodegradable, Schoeller GmbH & Co's superfine merino and micro Tencel blend is certified by GOTS, RWS, EU Ecolabel and Bluesign. This lightweight fabric has a striking 3D honeycomb structure, which helps it to manage odor and sweat by reducing direct contact with the skin.
Another emerging innovation in this area is biodegradable nylon which was presented by Manifatture Italiane Scudieri Srl – Mectex, J&B Int'l while Brugnoli presented functional biodegradable textiles based on the Amni Soul Eco technology by Fulgar.
As seen from Pontetorto Spa's Biopile collection, biodegradability also addresses synthetic fiber fragmentation and subsequent pollution of oceans and rivers. Made from 100 per cent polyester recycled from PET on the outside, the collection's interior is constructed with hemp, which is certified as biodegradable in seawater.
New separation and recycling technologies
Though the industry has set a clear vision to achieve circular fabrics' future; to close the technical and biological gaps between this vision and reality, it needs to increase the collaboration between fabric mills, brands and recycling and composting technology innovators.
As seen during the panel discussion with Infinited Fiber Company, Renewcell, Spinnova and WornAgain, the industry is set to launch many new recycling technologies and fibers. The sports and outdoor industry cannot develop and promote fabrics that cannot be recycled due to their harmful coloring and finishing processes.
The textile industry needs to develop suitable separation and recycling technologies or launch new solutions for substituting difficult elements. Designers and developers have to support textile mills in their innovations by incorporating practical solutions into their functional fabrics right at the beginning.