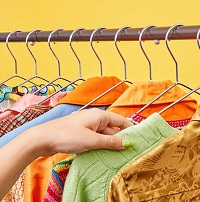 Like the dawn that comes after dusk, the global fashion and retail industry also seems to be recovering from the aftermath of the past 12 months when one bad news followed another. A report by the Daily Star highlights, the online fashion segment is growing rapidly with most manufacturers switching to digital platforms. One of the world's fastest growing online fashion brands, Zalando has targeted €30 billion in e-commerce sales by 2025. The company recorded 50 per cent growth in online sales during the first quarter of FY21. Online sales of the world's largest apparel retailer Inditex too grew 77 per cent in local currencies to €6.6 billion over a 12-month period.
Adapting to changing demands
The pandemic closed down many industries across the world. The fashion industry managed to survive by
adapting itself to changing demand. To keep a lid on losses, apparel makers shifted to loungewear and leisurewear. Their resilience and ingenuity showed their ability to weather such storms.
Governments across fashion's biggest markets are optimistic of their economies bouncing back from the shocks of the pandemic. Germany expects its economy to grow 3.7 per cent in 2021 while the Bank of England expects Britain's economy to rebound by 7.3 per cent. The US Federal Reserve also forecasts GDP grows of 6.5 per cent this year.
Towards a sustainable post-COVID future
All these good news brings cheer to the Bangladesh readymade garment industry which looks forward to a more sustainable post-COVID future. RMG makers in the country plan to urge the government to support ailing business with financial packages. As one of their largest export markets, the United Kingdom slowly reopens for business, RMG makers now plan to intensify focus on their business which is an important source of their livelihood.