Chinese investors, involved in funding the garment sector in Myanmar, are planning to relocate to other countries after the military seized the nation 10 months ago. In March, at least 40 Chinese-funded garment factories in Yangon were destroyed on rumors of Beijing supported the military junta. Equipment was smashed and warehouses were set alight, causing millions of dollars in losses. Though the factory owners have demanded compensation several times from local authorities, no progress has made on this move, says San Khun, Chairman, Chinese Textile and Garment Association in Myanmar.
EU, US impose sanctions against junta-related companies
In a write up in the South China Morning post, Loura Zhou writes, many Chinese investors have opened garment factories in Myanmar and most of their products are exported to Europe. However, since the coup, the European Union and the United States have imposed sanctions against senior military leaders and junta-related companies. This is compelling Beijing to rethink its policy on Myanmar.
Since the coup, China has avoided publicly condemning the military takeover but in September it invited the NLD as well as three other of Myanmar's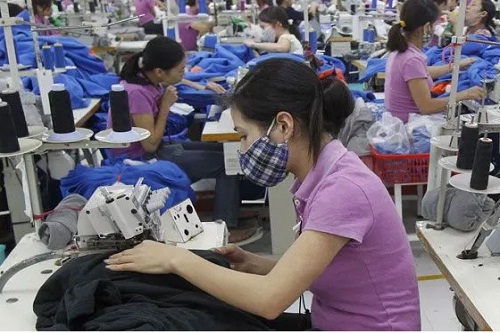 political parties to the Asian Political Party Summit, hosted by a department of the Chinese Communist Party. Both China and the US – who are locked in a bitter geopolitical rivalry in Southeast Asia – have expressed willingness to work closely with the Association of Southeast Asian Nations (ASEAN) to address the Myanmar crisis. The US may also tighten its sanctions on the Myanmar military as part of efforts to win over some ASEAN member states.
Chinese scholars urge for government intervention
Since the coup, Chinese scholars have been urging the Beijing government to intervene in the matter, says Wang Zichang, Professor, Jinan University. However, a fruitless trip to Myanmar in August by China's special envoy Sun Guoxiang had reignited the debate among scholars as to whether China should now interfere in the situation in Myanmar in some way, in accordance with China's national interests.
China has long adhered to the principle of non-interference in each other's internal affairs, adds Wang. However, Myanmar's stability is directly related to China's diplomacy efforts with its neighbors and the external environment for China's peaceful development. Hence, Myanmar leaving ASEAN after being pushed too would pose a greater dilemma for China, he adds.
After leaving ASEAN, Myanmar can only depend on China, politically and szeconomically. However, supporting Myanmar may threaten China's long-standing support to ASEAN, causing resentment among other ASEAN member states and even drawing intervention from extra-regional powers.
But isolating Myanmar could also undermine its relations with the country and further damage its foreign strategy with its neighbors. A strange predicament to be in indeed for China, sums up Zhou.