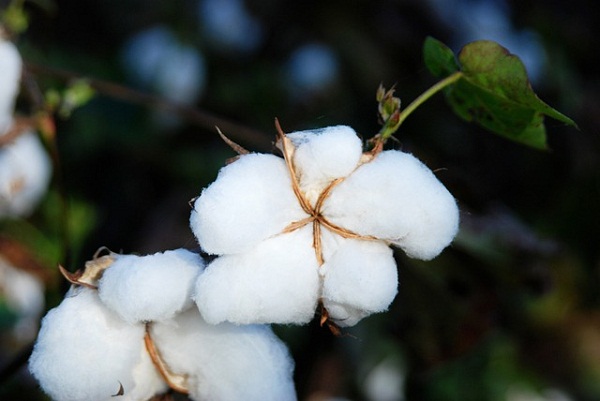 India's domestic textile manufacturers want the Indian government to lower import duty of 11 per cent on cotton to facilitate outsourcing cotton from abroad as locally produced cotton still remains 10 to 20 per cent higher than those produced in other parts of the world. "The rate of Indian raw cotton is 10-20 per cent higher than the international cotton, including the Chinese cotton. This makes Indian spinning mills not to source cotton from India due to the higher rate. At the same time, the Government of India has imposed 11 per cent import duty. This spoils the level-playing field," K Venkatachalam, Chief Advisor, Tamil Nadu Spinning Mills Association (TASMA) said in a recent media interview.
And as per Prabhu Dhamodharan, Convenor, Indian Texpreneurs Federation (ITF), "Cotton prices have dropped globally since there has been a contraction of about 30 per cent in retail sales of global fashion companies. November-end results show major contraction to the tune of 30 per cent for some global brands in China due to Covid issues." The situation is indeed grim and the Indian government needs to act fast with stimulus packages for the entire textile industry, be it spinning, weaving, fabricating, readymade garments or home textiles.
The current price-led situation has had many manufacturing units working two to three days a week. Their efficiency now stands at 30 per cent. This price difference has also led to many textile manufacturers abandon cotton textiles for manmade fibres.
Aligning price for competitiveness
Indi's cotton output is estimated at around 3.44 crore bales this year and prices will fall as new crops are released in the market. With fall in prices, spinning mills in Gujarat are now working at 70 per cent capacity and the industry is expecting a revival as India's cotton prices are aligning with global rates and cotton yarn export orders are slowly increasing. Recently, China placed substantial order after nearly a whole year of silence as it grappled with its own issues. China's textile exports were valued at $270 billion and domestic consumption at $300 billion and for such a large player encountering challenges and stopping imports first affected the US and later, India. Vietnam and Bangladesh are expected to source Indian cotton as news of its price drop has spiked interest in these countries.
The good news for the textile industry is at that the in the real world of trading cotton, the priced quoted are at least 20 per cent higher than what is officially quoted by the Inter Continental Exchange (ICE) based in New York. At lowered prices, Indian cotton is only 10 per cent more than quoted by ICE and therefore, less expensive than it used to be in November 2022.
The cotton textile industry in India is optimistic but cautious as sustaining export orders through 2023 may be questioned as China continues to struggle with Covid, the Ukraine invasion continues with no end in sight and Europe edging into recession and the US expected to follow.