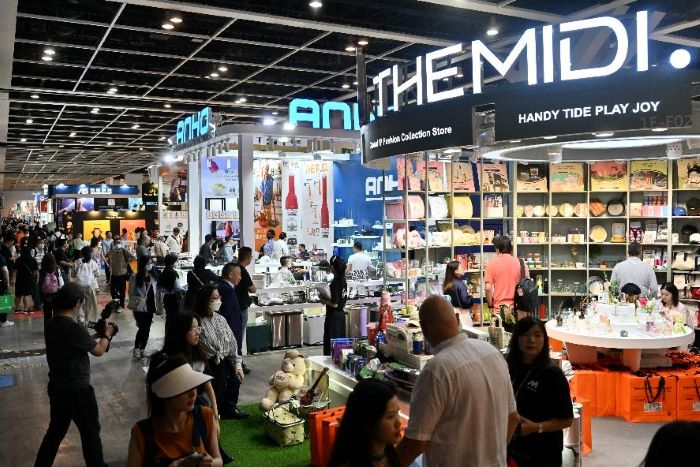 HKTDC successfully organised recently concluded seven shows including, the Hong Kong Gifts & Premium Fair; Home InStyle; the Hong Kong International Home Textiles and Furnishings Fair; Fashion InStyle; the Hong Kong International Printing & Packaging Fair as well as the Hong Kong International Licensing Show.
The shows attracted close to 56,000 buyers from over 130 countries and regions, about 60% buyers were non-local coming from mainly Mainland China, Association of Southeast Asian Nations(ASEAN), Taiwan, the United States, Japan and Korea.
For the first time in April, the HKTDC held seven major lifestyle and licensing events concurrently. The Hong Kong Houseware Fair and the Hong Kong Fashion Week were rebranded as Home InStyle and Fashion InStyle respectively, offering more diverse creative products to international buyers; while the Licensing Show was repositioned to cover multiple lifestyle categories, bringing greater synergies and opening up more collaboration possibilities across industries.
"The development of the creative and knowledge-based economy has become a major driving force for global economic growth. Hong Kong is an important hub for promoting creativity and intellectual property trade in the region, with the advantage of being close to the mainland while connected to the world. We are happy to see that many exhibitors were able to secure on-site orders, which is very encouraging" said Sophia Chong, Deputy Executive Director, HKTDC emphatically.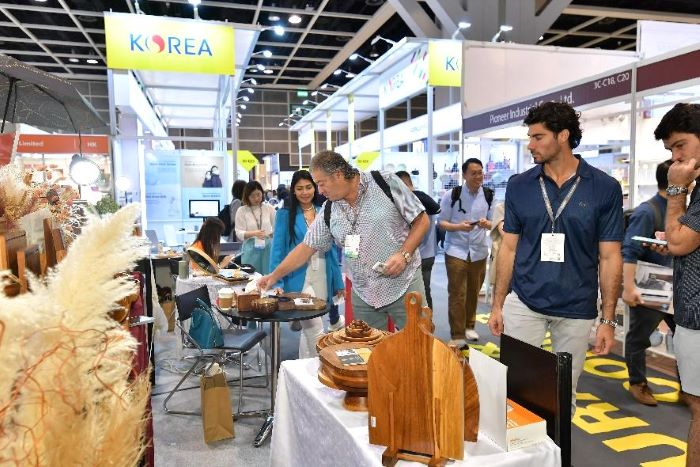 Exhibitors and buyers optimistic on growth prospects
Commissioned by the HKTDC, an independent research agency interviewed around 850 exhibitors and buyers during the events reflecting optimism about expected business and sales to be back to pre-pandemic levels within 6 to 18 months.
Cultural, creative design and AI projects in focus
The Hong Kong Gifts & Premium Fair and Home InStyle launched a brand-new Cultural & Creative Corner, featuring more than 80 exhibitors. "The Cultural & Creative Corner has attracted the attention of buyers who are looking for unique products with cultural characteristics. We have connected with buyers from Hong Kong and Mainland China. We hope to develop long-term cooperation with them", said Xie Yanhua, The Chairman of first-time participant Beijing Enamel Factory.
September to see CENTRESTAGE and Watch & Clock Fair
The HKTDC organised a series of exhibitions and conferences this spring, covering various lifestyle sectors. Given the success of these events, the HKTDC hopes to seize more opportunities from the Regional Comprehensive Economic Partnership (RCEP) and ASEAN markets, as well as the global market, by organising more large-scale international exhibitions, including CENTRESTAGE and the Hong Kong Watch & Clock Fair in September, further strengthening Hong Kong's role as a global sourcing hub.