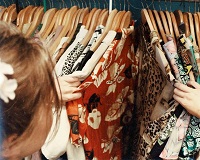 The pandemic has changed retail across the world, especially with the huge push for online shopping, and consumers shifting to digital channels due to the lockdown. An analysis by Nick Everitt, Director of Ddvisory, EMEA, Edge by Ascential looks at what actually changed last year and how should retailers ensure continuity and for their e-commerce reveals a year where bricks and mortar e-commerce gained significant share, as retailers were forced to increase capacity overnight with demand switch from stores to online, reports UK-based Retailtimes.
E-commerce, shopping festivals and more
The study shows in the past year consumers worldwide flocked to e-commerce. What's more ecommerce moved much beyond its traditional focus on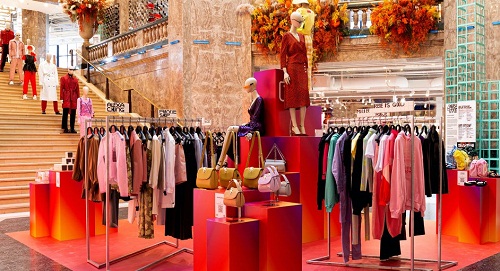 functional shopping events and greater interaction. "One component was a renewed effort in shopping festivals, resulting in the festivalisation of retail in the fourth-quarter peak," it says. The popularity of shopping events indicated how shoppers will predominantly make more non-essential purchases like apparels and beauty products in future.
Even though Amazon's Prime Day was postponed due to the pandemic, the delay and short run did not deter shoppers with the biggest Prime Day ever – achieving sales worth $10 billion. And sales from third-party sellers were 60 per cent higher than last year.
Similarly, Alibaba's Single's Day also broke records, with sales exceeding $74 billon (up to 26 per cent versus the same period a year ago). And this year's event was extended to 11 days indicating a change seen in other markets towards more prolonged promotional calendar, while JD.com also posted record results for its event with GMV of $41bn (up 33 per cent).
At Alibaba's sale day saw global brands gain with over 31,000 brands participating and benefitting from the significant demand from Chinese consumers unable to travel. US brands led the way, generating sales worth $5.4 billion– the largest contribution of any overseas market. Apparel and beauty brands showed strong results, with Adidas, Nike, L'Oreal and Estee Lauder achieving sales of over $14.9 million.
Moreover, this year Black Friday and Cyber Monday's events too indicated significant growth, and as per Adobe' estimates US spending on Black Friday was up 22 per cent, a new record. "However, it is the growth of Single's Day in China which shows the scale and power of coordinated online-first events. As Alibaba continues to evolve the festival, we will see more brands partnering to drive their digital transformation in the world's largest ecommerce market," says the Retailtimes report.
No wonder many retailers are now putting in place more personal e-commerce experiences, as store closures and social distancing rules impact footfalls. The Edge by Ascential analysis indicates in 2025, digital purchases will make up 50 per cent of sales. This raises questions about physical stores and their importance for shoppers in their retail journey. If stores become simple parts of the brand's relationship to customers, chances are that luxury brands will be stronger in negotiating with retailers.
In 2020, 57 per cent luxury customers were below 35 years. They came with their own set of values about inclusion, activism, sustainability that imply adaptation from brands and retailers. Therefore, many luxe brands diversified into fresh millennial-rich territories to broaden their audience and future-proof by going beyond hospitality. For example, Balenciaga showcased its collection through a video game and launched collectible items; Dior launched a homewear line; Gucci launched a film festival GucciFest featuring Harry Styles, Billie Eilish and more.