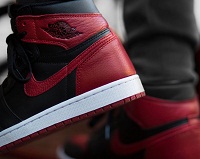 Known for traditional, handcrafted designs, techniques and fabrics, the Indian footwear market is slowly opening up to international streetwear and sneaker brands. German footwear brand adidas recently launched A+P Luna Rossa 21 range in collaboration with Prada that sold out on its launch day itself. Local designers and retailers risk falling out of demand if they fail to broaden their scopes. As per a Vogue Business report, running shoes and branded shoes were the top searched items on Indian e-commerce portal Flipkart during the lockdown months of 2020.
Sale of higher-margin sports footwear to rise
As per the National Investment Promotion and Facilitation Agency of India, the footwear market is predicted to grow to $15.5 billion by 2024. However,
the sale of high-end trainers, like the coveted Nike Air Jordans, will remain restricted to a few boutiques like VegNonVeg and Superkicks. Their sale is likely to be affected by heavy import duties and the presence of resale marketplaces like StockX, and independent resellers. Emerging sneakerhead culture is likely to further boost sales of higher margin sports footwear in India. To tap this growth, brands plan to collaborate with new stores besides cashing on their popularity in the media.
The popularity of trainer shoes in India can also be attributed to an exposure to different cultures through travel abroad and social media platforms, views Shivani Boruah, Marketing Manager, VegNonVeg, which opened in 2016 in New Delhi. Indian online shopping portal Ajio also launched a new section Sneakerhood on its platform featuring both international and Indian footwear brands.
Customers encompass all age and income groups
While sneakers are mostly favored by young, trend-driven customers, Indian customers are not limited to a single category. They vary across different age and income groups, explains Boruah. In India, sneakers were first sported by Bollywood actors Varun Dhawan and Ranbir Kapoor in 2016. They became a fashion trend soon after with international brands like Yeezy launching their collections in the market, says Henry Vinoth, Founder of the blog Sneaker News.
Contemporary Indian labels like Huemn, Jaywalking, Gundi and Nought01 are also embracing the sneaker culture. For instance, designer Anamika Khanna, introduced a pair of trainer shoes in one of her 2016 collection. Online shopping portal Ajio also introduced its new vertical, Sneakerhood, on the official fashion week schedule for October. The portal features both international and Indian footwear brands, including special or limited-edition sneakers such as Nike Air Jordans, Fila Disruptors and Asics Gel-Noosa.
Indian brands are responding to the changing fashion landscape in the country with new initiatives. For instance, brand Jaywalking has announced plans to sell its shoes in high-end stores in New York, Tokyo and Singapore. The brand has gained immense support for its offerings on social media platforms.