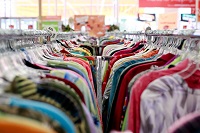 When the COVID-19 crisis finally ends, the next big challenge for the industry would be to dispose off unsold inventory particularly the spring/summer merchandize that currently waits in factories, distribution warehouses distribution centres, in the port-side storage and the shuttered brick and mortar stores.
This predicament will become manifold once stores reopen as they will be the first stop for much of this unsold inventory. As Doug Cahn, Founder of corporate responsibility consultancy point out, to offload much of the unsold stock, brands will resort to heavy discounts leading to dramatic reduction in prices. Some experts also predict markdowns to meet the Great Recession levels of 70 per cent or more.
Discounts to be of little help
However, these discounts pose their own problems for the industry which is already caught in a vicious cycle of markdowns As Morten Lehmann, Chief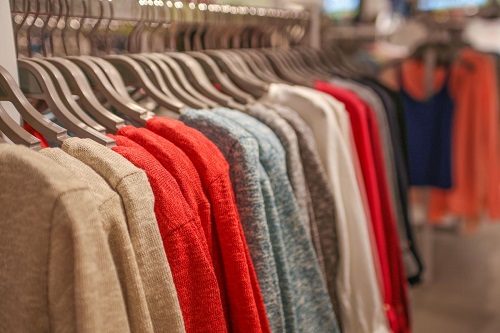 Sustainability Officer of the Global Fashion Agenda believes, a lot of unsold apparels will be put up for sale. Right now, the industry is generating a huge amount of waste and discounting won't help these brands to clear enough of goods from store shelves.
The period post-COVID-19 may help the industry bury some of its excess inventory, views Steven Bethel, Founder of Ottowa-based Bank & Vogue. While the pandemic may finally right the fashion's seasonal calendar, in line with the actual season and consumers' buy now, wear now wants, its unclear whether consumers would be tempted to buy a spring product remanufactured for fall.
Complex supply chain makes redesigning difficult
Lehmann advises manufacturers to upskill themselves by remaking or redesigning goods for the coming season. However, this too comes with its own sets of challenges. According to him, the complex structure of the supply chain prevents them from selling their clothes in local markets as sizes don't match the required standards.
Yet, interest in this option is ramping as Bethell reveals who advises brands interested in this to consider options that can supplement the garments they have in hand like a silhouette change, etc.
Beyond remanufacturing for this year, some brands and retailers may look to spruce up spring/summer '20 goods and hold them off for spring/summer '21, but the issue there becomes one of storage. Some of the unsold inventory may make way to discounters like T.J. Maxx and Ross Stores, which will be spoilt for choice when it comes to merchandise to take These retailers will have a hard time convincing stores in this discovery shopping category to take too much of the same thing.
Impact on the second-hand market
The trickle-down effect of unsold textile goods across the globe will weigh down on the secondhand market, which, itself, will be overloaded with inventory. Besides this, there's the logistical consideration of getting unsold goods to various new recipients. If the glut of garments can't be sold at markdown to discounters or on the secondhand market, brands will either have to turn to charity or recycling.
In such a situation, innovation will be the key and if the industry can get sorting sorted and fold circularity into its considerations, there could be new opportunities to use recycling to turn sitting goods into sustainable ones
However, the societal responsibility that has come as a side effect of the coronavirus, could keep spring/summer '20 goods out of the dumps. Right now, there's so much pressure on companies to do the right thing that they are going to try hard not to produce excess clothes.
Thus there's little way fashion can win financially as it struggles with an inventory conundrum that has been piling up even before the pandemic.