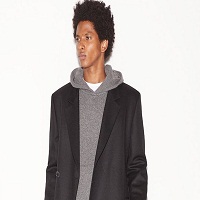 Moving over from women's wear, fashion brands flocked to menswear in 2021. Most expanded their menswear collections during the year, inspired by rising fashion sense amongst men.
Athletes influence menswear collections in 2021
Athletes were the focus for most fashion brands during the year, as per a Glossy report. Most brands launched new collections for athletes during the year. For instance, Frame relaunched its seven-year old menswear range. The brand aims to grow its men's collection to 50 per cent of total business from the current 10 per cent, says Nicolas Dreyfus, CEO. The range is being used to outfit NBA and NFL players for the game day.
Jens Grede, Co-Founder, believes athletes can greatly influence fashion. This year, he collaborated with Tom Brady on a men's fashion brand, called Brady. The brand will make its debut in mid-January. The new Pinterest Predict 2022 report also backs the notion that men's fashion is greatly influenced by athletes. It says, searches for "pearl necklace men" increased 7X in the year ending in June 2021. Besides Gen Z, men form Pinterest's fastest-growing user base.
In response to men's rising interest in fashion, brands are launching new menswear styles, sometimes, indirectly partner retailers. For instance, the New York label Commission launched a fall menswear collection while Paris-based Gauchere launched a collection in September. Both collections were inspired by online luxury retailer Ssense whose half customers are men.
Men's apparels grow by four times over women's
Based on the knowledge that around 50 per cent of men's sales come from women's customers buying for their partners, contemporary brand Sanctuary launched a menswear range in September, notes Ken Polanko, CEO. The brand partnered retailers Nordstrom, Bloomingdale's and Macy's for the collection.
Men's apparel wear growth outpaces women's, says the NPD Group. From January to November 2021, men's apparel sales grew four times than women's apparel. The category grew 12 per cent, compared to the same time period in pre-pandemic 2019.
Men plan wardrobe refresh
Men are re-assessing their fashion needs, says Kristen Classi-Zummo, Fashion
Apparel Industry Analyst, NPD Group. They are planning to refresh their pre-pandemic wardrobes by testing new brands, she adds. For these customers, the market is filled with new brands and retailers. Nili Lotan, who owns a namesake brand, will launch her menswear collection in summer 2022. Similarly, luxury brand Erdem will launch a new menswear collection next year and so will The Outnet.
This year, mall retailer New York & Company launched a menswear collection in August while Louis Vuitton opened its first standalone men's store in Miami. Tracy Margolies, Chief Merchant, Saks also dedicated the first floor of its new store Barney at Saks in Greenwich, to men's accessories.