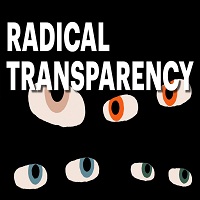 With 20 per cent respondents to the State of Fashion 2020 survey done by Business of Fashion, ranking it amongst the top three themes impacting their business last year, transparency is fast becoming a norm in the fashion industry. The more the industry grows, the more consumers expect it to be transparent, says Sarah Ditty, Policy Director, Fashion Revolution. In fact, industry groups like Fashion Revolution often urge brands to publicize their emissions statistics, welfare initiatives and measure to source raw materials ecologically.
Balancing promises and actions
The pandemic has highlighted the redundancy of 'greenwashing' or 'clearwashing' marketing to sell a product, says Maxine Bédat, New Standards Institute. It has given manufacturers an opportunity influence consumers purchase decisions by appealing to their ethical and environmental concerns. Brands and retailers can heed to consumers demand by engaging in transparency at every stage from ethical packaging to sustainable delivery, responsible store construction and circular economy initiatives.
Even new businesses are making transparency central to their operations. Startups are adopting positive impact messaging into their marketing and retail
strategies besides embracing rigorous and meticulous processes. However, they need to strike a delicate balance between making big promises and delivering on them, says Daniel Marks, Chief Creative Officer, The Communications Store.
Adopting sustainable retail
Until now, transparency in fashion centered on production and waste management methods. However, sale methods employed by wholesale retail and e-commerce businesses, are equally important, says Dio Kurazawa, Founder of sustainability consultancy The Bear Scouts.
In a consumer report shared by Affirm, 78 per cent respondents expressed willingness to pay more for a sustainable product. To achieve this, the industry needs to adopt organizational thinking and not marketing-led initiatives, adds Maxine Bedat, New Standards Institute.
Kuruzawa also opines, creating lasting change requires systemic overhaul. Multi-brand retailers need to assess the sourcing methods of their brands before deciding what to sell.
Being honest with consumers
As retailers launch more delivery options and free returns schemes, their service standards are becoming more unsustainable. They can reduce average per-item emissions 30 per cent by doubling the average number of items purchased per e-commerce transaction and avoiding split shipments, views Bain & Company. To maintain credibility and leadership in the market, retailers need to keep pushing transparency initiatives. They need to educate consumers about the sustainability and transparency initiatives launched by them. For instance, the RealReal is sending dedicated email reports to consumers outlining the exact environmental impact of each customer's unique expenditure and consignment patterns, across greenhouse emissions, water usage and other metrics. This helps them highlight the importance of circular economy to consignors, adds Allison Sommer, director of strategic initiatives at The RealReal.
For some retailers however, engaging in radical honesty is a better way to grow than just radical transparency, says Rebecca Robins, Global Chief Learning and Culture Officer, Interbrand. These simply focus on carbon benchmarking initially. They do not disclose their impact, targets or actions to achieve these targets right now, adds Bedat. Hence, to enable responsible spending, retailers need to show consumers exactly what they'll pay for each month.