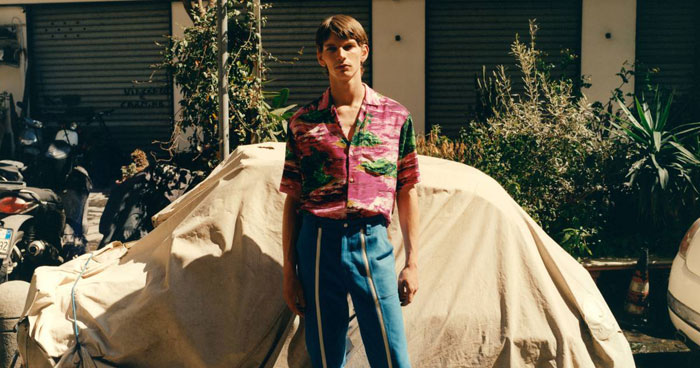 With shoppers trading their skinny jeans and fitted suits for wide-legged trousers, loose-fitted tees and casual attire, menswear business is booming across the globe. As per a Business of Fashion report, the category grew 40 per cent compared to the same period last year at London-based luxury retailer MatchesFashion. It is expected to grow faster than women's wear over the next four years, expanding to $547.9 billion by 2026, projects Euromonitor International. The average annual growth rate is projected to at around 5.8 per cent compared to 5.3 per cent for women's wear.
Brands capitalize on the category growth
Betting on this shift, brands are launching their new range. The Outnet launched a menswear range in March while J Crew plans to relaunch its revamped menswear category under Noah designer Brendon Babenzien in fall.
Menswear category is also attracting investments from luxury players like Louis Vuitton that opened a dedicated men's store in Beverly Hills in July. Italian luxury tailoring brand Zegna plans to launch a sportier and more immersive menswear range. Labels like Burberry, Gucci and Dior have signed new sports stars as ambassadors to capitalize on growing interest from new audiences of men.
Driven by a reset in fashion, menswear boom was cemented with the launch of new silhouettes prioritizing comfort. The category's revival is also being driven by gender fluidity with men now opting for wider-legged cropped trousers, cargo pants and oversized shirts — clothing they can wear on most life occasions, points out Chris Black, Menswear Consultant for brands like Thom Browne, New Balance and Stüssy through his agency, Done to Death Projects.
Customized tailored pieces
UK-based luxury retail chain Flannels has launched a more personalized shopping experience to cater to the demand for bespoke product alterations. According to David Epstein, Managing Director, Frasers Group, the retailer's new flagship store in Liverpool enables consumers to shop for clothing made to measure at a tailoring hub on the menswear floor. Meanwhile, brands like Zegna are promoting more causal pieces of clothing including sports coats and knitwear. New luxury cult brands like Aimé Leon Dore are capitalizing on trends like 'blokecore', a viral subculture that celebrates the style of middle-aged men, like wide-legged jeans, quilted cardigans, polo shirts and bucket hats.
Accessories continue to drive growth
Micheal Kliger,CEO, Mytheresa points out menswear retailers have also been focusing on accessories over the last year. Leather accessories and hit items like Prada's crossbody nylon bags are driving sales category sales at Mytheresa. Demand for bags and sunglasses have also increased. Sales of men's accessories have grown 35 per cent year-on-date, explains Epstein, Managing Director, Mytheresa. Meanwhile, Mr Porter has doubled its fine jewelry brand offering in the last year thanks to increased demand, the company said. And Matches Fashion noted a rise in spending on watches and fine jewelry this year as well.
Men's deepening engagement with fashion
Black says, men's engagement with fashion has grown with new cultural channels launching menswear ranges. Enabling menswear to reach new audiences, podcasts like Throwing Fits, Instagram accounts such as NCL Gallery, Hidden and JJJound, as well as subreddits and Discord Channels are providing menswear fans an environment reserved for industry insiders. The market is being driven by influencers or aspirational personalities.