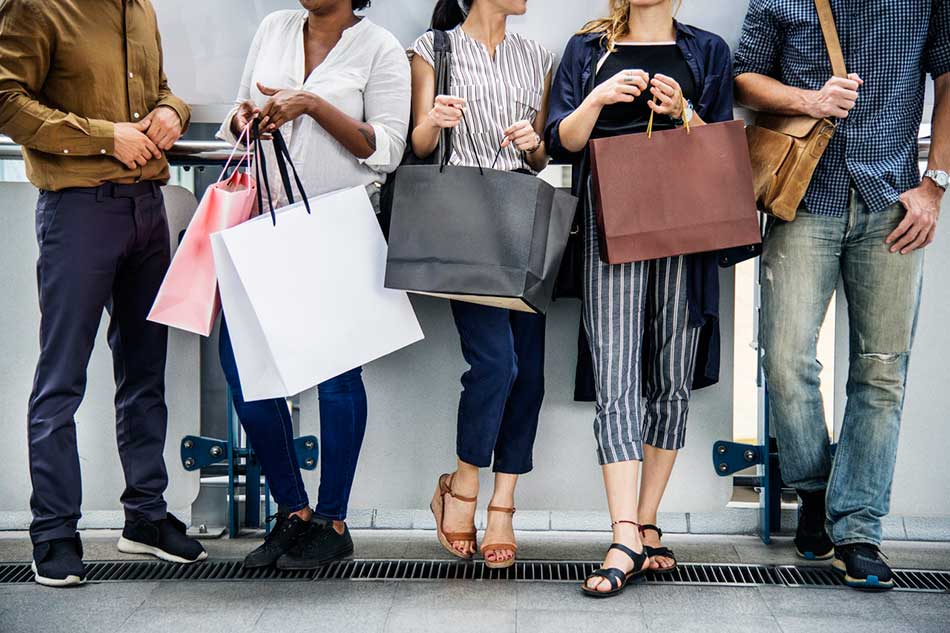 Posting a 'V-shaped' rebound from the pandemic, global luxury sales surged 7 per cent to $301 billion in 2021 over 2019 pre-pandemic levels, reveals consulting firm Bain & Co. Sales of luxury players including Chanel and Hermes' grew almost 30 per cent. However, the impending global economic recession threatens to derail this growth story, explains a Business of Fashion report. With inflation and interest rests soaring across Europe and North America, rising fuel and food prices are straining household budgets. Primary driver of the luxury industry, the US saw its economy shrink 1.6 per cent Q-o-Q between January-March, indicates the Bureau of Economic Analysis. EU Statistics agency Eurostat figures reveals, inflation in Europe reached its highest levels of 8.6 per cent in June.
So far, consumer expenditure on luxury items has been resistant to deteriorating economic conditions. This can be seen from the 19 per cent rise in sales compared to the pre-pandemic sales, says Bain. The analysts attribute this to revenge spending after resumption in travel, socializing and travel.
Luxury's share in sales declining
However, despite continuing sales upsurge through summer, the share of people indulging in luxury sales is set to decline. Statistics show, wealthy shoppers tend to spend less when the market is down though the impact of this decline is often less dramatic than other groups. A few analysts expect luxury sales to be more resilient during the current crisis as lower income and middle-class consumers have been more affected than high-income earners. Previous recessions had affected luxury consumers more than this time, notes Adam Cochrane, Analyst, Deutsche Bank
Distinction between luxury and affordable brands blurs
Yet, luxury sales are not determined by ultra-rich consumers only. Even middle class and aspirational shoppers make up for a significant percentage of this category. Off late, brands have been introducing more accessible products in categories like streetwear, sneakers, eyewear and small accessories to attract these shoppers.
The distinction between absolute luxury and more accessible brands has blurred as brands are offering products at wider price points, says Federica Levato, Partner, Bain & Co. Brands appealing to higher-income groups are likely to perform better during the current recession while those appealing to aspirational consumers will be the hardest hit.
Brands with strongest recall to win
The pandemic made a clear distinction between the winners and losers as companies with strongest brand recall excelled while smaller players struggled. The impending recession is expected to make this this distinction even clearer.
According to UBS, one of the only companies to report positive sales growth during the recession is likely to be Hermes. They also expect positive sales by LVMH while Tod's and Ferragamo are expected to falter.
Scale allows luxury players to invest in brand building, especially during difficult times like these, says Daniel Langer, CEO, Equité and Executive Professor, Pepperdine University. They can play a bigger role in influencing consumers and boosting their emotional well-being, he adds.
Brands like Chanel are exploring this strategy to tide over pandemic losses. It increased marketing spend by $1.8 billion in 2021. This enabled it to increase revenues by 23 per cent to $15 billion last year. The recession can prove to be a great opportunity for brands to play a bigger role in the industry and invest in winning customers' trust.
Better equipped to face difficult times
Depending on how quickly China recovers from the recession, Bain & Co expect the luxury industry to grow between 5 and 15 per cent this year. However, the industry seems to be better prepared to face the crisis than it was in 2008.
Brands seem to be better equipped to respond to unpredictable demand with shortened lead times and more agile supply chains. They also have a better control over distribution channels, and are strategically reducing dependence on wholesale channels. This enables them to achieve a higher margin on each sales and boost bottom lines. It also enables them to control discounts and encourage full-price sales
Brands need to also focus on inventory management during times of volatile demand. They need to stock more classic times like bags, shoes and fine jewelry, that can be carried over from season to seaon. This will enable them to retain brand value and be culturally revelant.