Kate Nightingale, Founder and Head-Consumer Pyschologist, Style Psychology says, consumers are socially conditioned to love everything that's new. This explains the relentless popularity of fast fashion across the globe. Even though environmentalists have repeatedly warned about the hazards of fast fashion, its popularity continues to soar.
COVID-19 accelerates fast fashion popularity
The pandemic is likely to further accelerate the popularity of fast fashion. As the crisis has plunged many countries into recession and increased unemployment levels across the globe, consumers are likely to shift focus to affordable garments rather than sustainable ones. Even before the pandemic, consumer interest in sustainability was limited. Only 7 per cent of respondents to Global Fashion Agenda's Pulse of the Fashion Industry report 2019 had said sustainability is the key deciding factor in their fashion purchases. Rather, they focused more on quality, value for money and the impact the garment made on the wearer's appearance.
Though the lockdown has badly hurt fast fashion players that do not have a strong online presence but sales of big e-tailers have soared. For instance,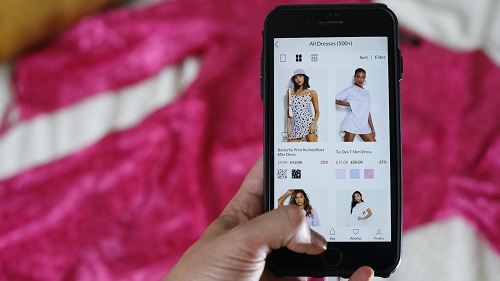 Boohoo investors have increased their bet on the company even though the company has been accused of labor rights violation during the coronavirus outbreak in Leicester. Its largest independent shareholder Jupiter Asset Management increased its stake in the company from 9.6 to 10.1 per cent. Adam Cochrane, Analyst, Citibank expects Boohoo to successfully recover about half of its share price decline in the near term
Social media impact
The fast fashion model was established by brands like Zara and H&M in the 2000s. The entry of social media and online-only players elevated this model to new heights as ultra-fast fashion players, such as Boohoo, Fashion Nova and Missguided started offering influencer-led trends at dizzying speed.
One reason for the sustained popularity of fast fashion brands is their agility in adapting to new reality, opines Joaquin Villalba, Founder and Chief Executive Officer, Nextail. These brands have swiftly tapped into powerful networks of influencers and micro-influencers to create a highly engaged community of shoppers.
Regulating the fashion business
Despite all this, there is a growing opportunity for big brands to market sustainable fashion. They are increasingly launching capsule collections featuring organic cotton, carbon offsetting and textile recycling. Their growing experiments in resale, fabric innovation and automation are an indication of their efforts towards remaining relevant and on the right side of consumer sentiment.
There is also growing push for a regulation to incentivize brands for their sustainability efforts. Along with over 90 retailers, 50 British MPs and other organizations, the British Retail Consortium issued a letter to Priti Patel, UK Home Secretary, urging the government to protect employees from exploitation. Despite these efforts, the resilience of the fast fashion industry is often attributed to its business model which represents an entire price point that consumers are accustomed to.