COVID-19 forced investors across the world to go into 'life-raft' mode and shore up their businesses. However now, investors are reconnecting with potential partners leading to some significant deals in the last few months. Some of the most significant deals that were cracked recently include KKR's deal to buy 60 per cent stake of Wella from Coty Inc for $4.3 billion and L Catterton's purchase of $400 million stake in Norwegian Cruise Line Holdings.
Deals across categories
In the fashion segment, prominent deals were signed by the Authentic Brands Group to buy bankrupt brands Brooks Brothers and Lucky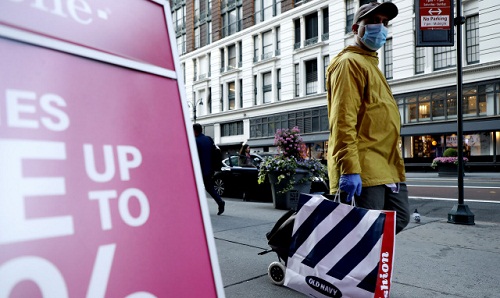 Brand. Strategic players like PVH Corp and VF Corp also plan to consolidate their market positions by acquiring bankrupt retailers Neiman Marcus Group and J.C. Penney Co. Inc. Though some of these deals may eventually materialize, some could fall apart as the situation improves and companies start feeling confident to operate alone. Whatever the situation, buyers are looking for new acquisitions in skin-care, hair-care, food and beverage, health, wellness, and pet care categories.
Companies look to shore up balance sheets
While well-positioned companies are looking for partners to help them shore up their balance sheet, others are seeking an operating partner to help them through this crisis. Levi Strauss & Co is looking for partners to invest both in its store network and its burgeoning e-commerce business. The pandemic offers an opportunity to invest in companies that were profitable earlier but now lack liquidity, feels Rick Perkal, Managing Partner and CEO, Firelight Capital Partners, which an investor in Hobo Bags. Companies with e-commerce sites are doing quite well, wholesale brands are moving away from department stores.
Fresh perspectives on valuation
Deals are now being valued by reviewing the company's past performance, brand heat, an evaluation of management and gut instinct. Market entrants are coming up with fresh perspectives to value deals. Brookfield Asset Management, which launched its $5 billion Retail Revitalization Program this May, is targeting retailers with normalized revenues of $250 million or more that have been operation for at least two years with "non-control" investments.
Advantage fresh starters
Investors making recent start are in advantage as access to talent is a lot more robust now, points out Jessie Cole, Founder, Seed Lab. According to her, as companies have laid-off employees, there's abundant human resource available in the market and it's the best time to staff up operations. The pandemic has made struggling companies weaker and strong firms stronger. Investors have moved away from mall-based retailers to focus on brands having direct relationships with consumers. This may shape the future of the fashion industry by highlighting companies backed by deep-pocketed investors.