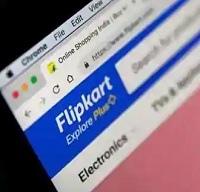 Benefitting in a big way from the COVID-19 pandemic, the $27 billion Indian e-commerce market is expected to grow by 40 per cent in 2020. Redseer Consulting expects the market to gross $38 billion in 2020. They expect the total number of online shoppers to jump from 135 million in 2019 to 160 million in 2020 owing largely to digitization caused by the pandemic. It expects the percentage of online penetration to increase from 3 per cent in 2019 to 5 per cent in 2020. Studies also show with growing Internet usage across India, new consumers are emerging from Tier II and III, even rural India. A study by Unicommerce states demand is slowly shifting. Currently, Tier II and beyond cities contribute around two-third of the total online consumer demand in India and this share is expected to rise in the coming years. The aspirational young Indian consumer in these cities is driving growth for the sector. Tier III and beyond cities witnessed 53 percent growth, making it the fastest-growing region.
E-grocery to lead retail growth
Present in 35 cities. India's largest e-grocer BigBasket saw sales double from February to July. The e-tailer's customer base grew by 80 per cent during this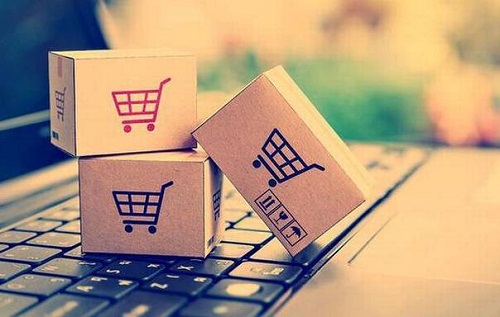 period while its existing customers bought 25 per cent more, goods. Now, the grocer has upped its growth targets for FY21by 40-50 per cent and is on track to achieve it.
Another B2B platform for over 22,000 kirana stores, MaxWholesale expects a 20-40 per cent spike in demand around the festival season driven by purchases of healthier/natural snacks, dry fruits, pulses, juices, mithai, chocolates, beverages, etc. From a Rs 25-crore revenue last fiscal, the company is set to achieve Rs 300 crore revenue this fiscal, informs Samarth Agrawal, CEO and Co-Founder
Expert say e-grocery category will be the fastest growing category in Calendar Year (CY) 20 with 70 per cent Year-on-Year (YoY) growth. This is significantly higher than the CY 2016-2019 average YoY growth rate of 50 per cent for this category.
As per Amit Monga, Co-Founder, ANS Commerce, this year offline retail has recovered by just 40 per cent, retail brands aim to achieve 30-50 per cent of their sales from online retail. His firm ANS Commerce works with 90 large brands, of which 30 were acquired in the last three months alone.
Sellers' confidence increases
As evident from the 50-60 per cent increase in seller registrations on Amazon.in, sellers' confidence in online retail is increasing. More sellers are registering themselves on e-commerce platforms as there has been a huge jump in demand for pet toys, athletic and open footwear, essential 'stay at home' clothes, furniture, gourmet food, TVs, laptops and sports equipment on Amazon.in, points out Manish Tiwary, Vice President, Amazon India.
Flipkart recently onboarded 50,000 kiranas to provide fast, personalized e-commerce services to its customers during the upcoming Big Billion Days sale. The company attributes the growing preference for online shopping to the safety and convenience attached to it. It has seen a significant spike in demand for its work-from-home essentials like electronic devices and furniture. Demand is also being propelled by kitchen appliances and medical equipment, a Flipkart spokesperson.
Meanwhile the Unicommerce report says: Major ecommerce players like Snapdeal have developed a strong foothold in these cities. The two big players, Amazon and Flipkart, are also focusing on targeting customers and sellers from Tier II and beyond. The ecommerce industry is also helping artisans and small retailers to get a platform where they can sell their products to consumers across the world. And goes on to add: "Most ecommerce companies have launched a website in Hindi and other regional languages to attract more consumers and retailers. During the festive season sale, most brands witness the maximum volume of orders from Tier II and III cities,"