Held from March 17-19, 2021 at the National Exhibition and Convention Center in Shanghai, the 2021 Yarn Expo Spring focused on smart recycling technologies and customization. The meticulously planned expo managed to meet the multi-functional demands of its consumers. Yarn producers attending the expo, deliberated on the current downward spiral of yarn prices.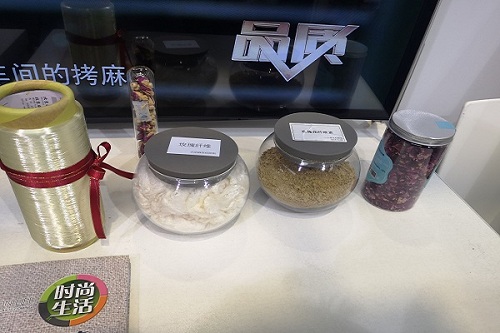 As recycled chemical fiber plants do not have a large inventory currently, they continue to execute previous orders. These plants are waiting for the downstream demand to improve, and prices to stabilize. However, plants manufacturing recycled polyester filament yarn and colored recycled staple fiber, opined,prices of high-end re-PSF are unlikely to improve as they have limited added value.
Participants at the expo expected the market for 3A-grade white flakes to improve as international brands have strengthened their presence in the market. Big polyester plants have also entered the recycled market to fulfill their procurement needs.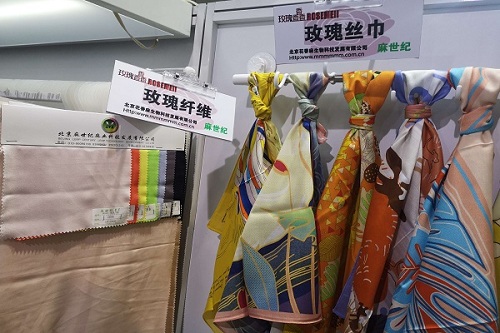 Launch of new products
Participants also focused on new products like rose fiber which is made from rose scent and known to be anti-oxidant. The fragrance of this fabric lasts for 5-10 years. The fabric costs over RMB10,000 per piece and its shoulders are cold-proof. The filling content of the double quilt made from this fabric is different for men and women.
Another product launched at this expo included imported goose down which costs more than RMB 800,000 per tonne. A single winter quilt made from this fiber weighs 1,200 grams and costs more than RMB 300,000.
Focus on recycled nylon
In addition to recycled polyester, this year, Yarn Expo also focused on recycled nylon. Currently produced only on orders, high-end recycled nylon fiber is 50 per cent more expensive than the ordinary fibers. The overall output of recycled nylon fibers is less than 20,000-30,000 tons.
Manufacturers of zippers and webbing in accessories focused on environmental protection concepts. Sustainable products such as recycled fabric, organic cotton, and Tencel fabric were also introduced at the expo.
Future trends
The expo also deliberated on the 14th Five-Year Plan which focuses on six types of consumption; information consumption, digital consumption, green consumption, customized consumption, experiential consumption and fashion consumption. In addition, it also pointed out to the rise of high-end Chinese brands in the fields of cosmetics, garments, home textiles and electronic products.