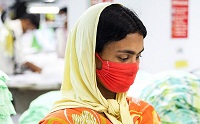 The fashion industry was slowly warming up to the concept of sustainability before the outbreak of COVID-19. However, the crisis has reemphasized its importance to brands and retailers. A recent study titled 'Weaving a better future: Rebuilding a more sustainable fashion industry after COVID-19', published by the Boston Consulting Group (BCG), the Sustainable Apparel Coalition (SAC) and technology company Higg Co, reiterates the importance of following sustainability goals to these brands, retailers and other industry stakeholders not just during but also after the pandemic as well.
Abandoning sustainability to lead in irrevocable losses
The report says, closed stores across the world are likely to result in a business loss of 30 per cent for fashion retail in 2020. In this scenario, concerns regarding sourcing of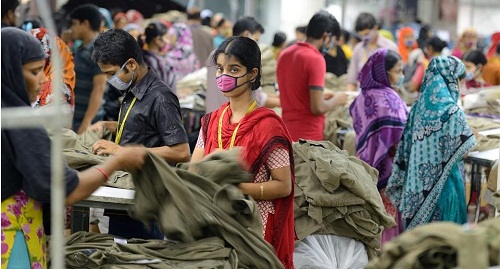 sustainable materials, reduction in carbon levels and issues of workers' rights are likely to be relegated to the background as companies will focus on managing short-term economic distress. However, the industry may face irrecoverable losses if it abandons sustainability and value chain partnerships in the face of COVID-19, warn experts. In fact a recent survey suggests, only companies that embrace sustainability will emerge as leaders of the resurgent fashion industry post the pandemic.
Need to protect critical assets, upgrade facilities
Post COVID-19, the BCG survey advises fashion companies to protect their critical assets such as workers, employees, capital, value chain partnerships, channels and the trust and support of customers. Till now, these companies focused on maintaining their cash flows. However, now they need to shift this focus to upgrading facilities with the recommended health and safety requirements, opines Nikhil Hirdaramani, Director, Hirdaramani Group. These companies also need to abide by their contracts, pay for completed and near complete orders and avoid cancelling orders. They should also engage in an open dialogue and constructive partnership across their value chain to find shared solutions for protecting worker livelihood and sustaining trust.
Make sustainability integral to operations
COVID-19 is likely to change the value system of fashion companies. Brands will make sustainability central to their post-pandemic decision-making. Another BCG COVID-19 consumer sentiment survey of almost 6,000 consumers in the US, UK, Germany, Italy, and China, indicates brands that pay furloughed employees, repurpose facilities to produce PPE or donate to their communities will be viewed favorably by consumers. The standards of clothing will also change to include durability and good quality as customers will now associate them with their well-being and the collective good.
Adopt transparent business models
In order to demonstrate the positive environmental and social impact of their operations to stakeholders, fashion companies will leverage innovative business models and end-to-end solutions. They will also adopt a transparent model to showcase their verified sustainable practices, points out Sanjeev Bahl, Founder and Chief Executive, Saitex.
Based on their sustainability initiatives, the BCG study divides companies in three groups: companies that have not yet prioritized sustainability; those on the path; and trailblazers. According to the study, companies that have not yet prioritized sustainability need to immediately make this transition, while those on the journey need to safeguard operations by recommitting to goals. On the other hand, the trailblazers need to hasten the adoption of sustainability within the entire sector.
Though it won't be easy for fashion companies to manage this once-in-a-generation economic crisis besides taking up the mantle of environmental and social concerns, leaders who weave sustainability into their business strategies will emerge clear winners.