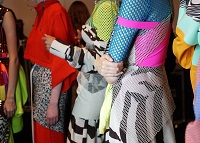 Fashion analysts including McKinsey believe brands and retailers, who successfully navigate through COVID-19 crisis, will drive new online customer experiences, product information transparency and seamless payments and delivery. In a recent article 'The fashion market needs a reset' published in MobileMarketing Mike Owen says, for such brands data will become an important medium to create a single analytics platform to improve decision-making on core processes as planning, buying, promotions, markdowns, and in-season inventory management.
McKinsey's latest survey had shown, though customers are buying more through online channels, brands need to create a new vision to attract them and providing accurate product information data can be ones of the ways to achieve this.
Adapting to changing consumer behavior
In his article Owen says post-COVID, fashion consumers are likely to spend more through mobile channels. Hence, brands need to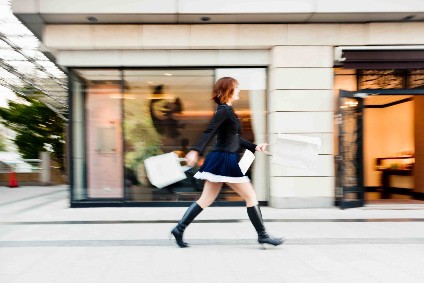 customize their product assortment, values and their medium of sale. Retailers also need to be careful about store and product selection and align it with local data and customer preferences and an omnichannel presence.
In addition, brands will have to improve their supply chain partnerships and flexibility. They would have to update or expand their websites besides consolidating their partnerships with back-end manufacturers and marketplace platforms such as Amazon and Alibaba.
Being transparent
In its report on the influence of 'woke' among GenZ, McKinsey states a majority of Generation Z consumers hold companies responsible for addressing environmental and social issues. They will keep a close watch on companies' commitment to their social campaigns and their strategic and operational decisions. For consumers, a company's product and operational transparency will hold greater importance.
Henceforth, consumption will become more need-based as consumers will be more cautious about the products they buy. They will prefer to buy products that are 'must have' instead of 'nice to have'.
Futurists like Doug Stephens advise brands to use this time to reinvent operations and offer more alternatives and values to customers. They can also use cross-functional teams to break down siloes and prioritize on customer experience and data management. Owen argues post COVID, product information and knowledge will play a greater role in attracting shoppers. Consumers will be drawn by accurate and detailed product information visible in every sales channel.
Brands can integrate their product information management with new tech investment to seamlessly curate information for digital and wholesale showrooms. They can explore applications such as livestreaming, digital store assistants (WeChat), and virtual sampling to improve their interaction with customers and present their products in real-time. To achieve this, brands need to reduce their supplier costs, increase flexibility, decrease time to market, and minimize returns and cancellations.
Greater communication between brands and consumers
Wade Eagar, Head-Retail, Facebook UK opines the pandemic has accelerated mid- to long-term business plans of fashion brands. They are rushing to execute plans originally budgeted for a five-year period. Many brands have a management team comprising entrepreneurial millennials who have the ability to quickly innovate and adapt their offerings according to needs.
Eduard Pietrade, SonaeIM also agrees that future approach to retail needs to be based on the interaction between people, brands, technologies and customer interaction. To bring more trust and confidence into the market, brands will need not only be more transparent but also embrace their consumers' shift to online channels.