Avers D.P.Kumar, Executive Director TEXVALLEY that we deliver the results, not promisses, that will take our business associates/ patrons business and investment to the next level. While participating here in yfa trade show 2017 to promote & propagate this 'Textile Market' where the overarching theme is "The only textile market which will bring all categories of buyer network to your business place". The management is of firm belief that any textile products can be showcased and marketed here to reach out domestic, national & international buyers. The management is trying to project this concept as INDIA's regional gateway for Indian cotton textile sourcing. Also this framework supports and creates the opportunity for forwarding integration in the textile ecosystem. Texvalley Ecosystem boasts of offering 360 degree solutions to the textile world at large.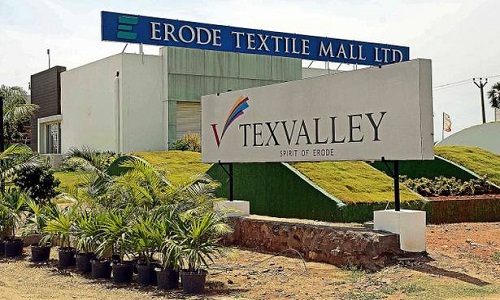 A quick glimpse of the available resources and infrastructure reassures its primacy both in terms of its strategic location within Indian Textile & Apparel business hub & instrinsically its robust business model (Texvalley is formulated under "Public-Private Partnership framework").
As we write it is a well rounded 'Product Based Zone & Selling Platform'. Says Kumar Texvalley is not only an excellent place for textile business but also offers a prime investment opportunity with the promise of high returns. And as a testimony It already has an envious list of brands available at Texvalley.
As we are seriously committed to promote it through multi modal channels. As a matter of fact the management is comprehensively looking into the factors that can contribute to increase the business and profits of all our stakeholders to really make it a wholesome business success.