Accounting for around 80 per cent of the Kingdom's annual exports, the garment industry is one of the main pillars of the Cambodian economy. The country currently has over 500 garment factories which need to be modernized to compete with the global rivals.
The Cambodian garment and the footwear industry employed around 800,000 people before it was hit by the COVID-19 pandemic. The crisis resulted in a loss of around 150,000 jobs besides reducing employment hours for workers.
Tech solutions firm, LT Labs, calls the Cambodian garment sector as the least digitally transformed industry in Cambodia. The Luenthai Group unit promises to increase efficiency, reduce waste and improve the garment supply chain in Cambodia by collecting the required data, as per a Khmer Times report.
Touch-screen technology to determine production efficiency
One of the ways LT Labs inspects fabrics for defects is by using the touch-screen technology to upload pictures of the fabric to the Cloud. This enables the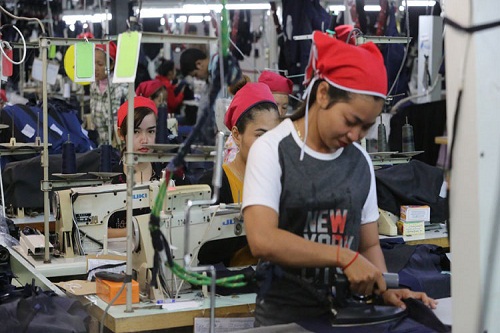 company to determine the average speed of workers and efficiency of the operators on machines. It also helps the company to monitor in-line and end-line production in real time and display it on large screens to let the factory know where delays are happening. LT Labs also allows brands like Adidas to determine the efficiency of the factories they use.
Training its staff and managers in the Khmer language, LT Labs currently targets factories with at least 2,000 employees. In the next few years, it plans to roll out an LT Light plan for smaller factories employing around 500 workers. To achieve this, the company needs to train its workers in technological advancements, says Ath Thorn, President, Coalition of Cambodian Garment Workers Democratic Union. This will enable Cambia to respond to the Fourth Industrial Revolution, he adds. Workers need to be given joint training on high-tech machinery and new fashion styles. Only infrastructure upgrade and lower electricity and water prices can help garment factories become more competitive, he adds.
Increase minimum wages to improve labor productivity
Further, to compete with its overseas rivals, Cambodia also needs to increase its minimum wages. This will help the workers improve their livelihoods and increase their productivity, adds Thorn. The rise in wages will not impact the Cambodian garment sector but make essential goods more affordable for workers, he adds.