COVID-19 has compelled the fashion industry to focus on the environment. In the last few months, the industry has set up several standards-setting bodies and working groups like Sustainable Apparel Coalition, Leather Working Group to improve its carbon footprint. However, these groups are likely to make a bigger impact if the industry agrees to certain common goals, says Brian Ehrig, Partner-Consumer Practice, Kearney.
The three goals for a green recovery include: redefining sustainability to allow for its objective measurement; amplification of R&D capabilities for material innovation and circular capabilities; and the adoption of digital-first practices across the value chain. Unfortunately COVID-19 has affected many fashion innovators. A study by Fashion for Good says, the pandemic has affected business development and financing of fashion innovators. It has halted many pilot projects, with 54 per cent innovators facing financial constraints.
Maxine Bédat, Founder, New Standard Institute, advises the industry to solve its sustainability problems by disclosing the carbon footprint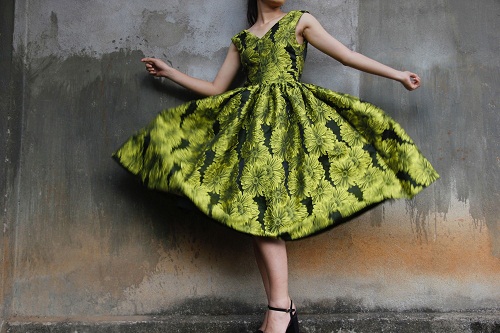 of suppliers, setting public targets for reduction and reporting on progress.
A unified vision to circular economy
For long, industry groups have been uniting stakeholders across the apparel and footwear industries. However, these groups have separate visions for achieving a circular economy post COVID-19. The Sustainable Apparel launched the Policy Hub in May 2019 in partnership with the Federation of the European Sporting Goods Industry and Global Fashion Agenda, it aims to soon submit its final proposal for a green recovery plan to the EC and member states, after drawing on responses from organization members and interested individuals.
Before the pandemic, there was a year-on-year improvement in measurable sustainability progress of more than 500 facilities, reveals Higgs Index. However, COVID-19 impacted through canceled or suspended orders, said a SAC and Boston Consulting Group report in April. According to Amina Rava, CEO, SAC, two key needs that have emerged from the pandemic are: access to funding to reinforce sustainable practices, and an opportunity to integrate sustainability as a foundational part of rebuilding the industry.
In response to an appeal by EU environment ministers for the European Green Deal, a "green recovery alliance" was formed in April with 180 signatories across sectors, including fast-fashion giant H&M Group, furniture retailer Ikea Group, consumer goods company Uniliver and, nonprofit think tank The Ellen MacArthur Foundation. The informal initiative is led by Pascal Canfin, a member of the European Parliament's committee on environment and public health. The campaign calls for making the fight against climate change the core of economic strategy with emphasis on resilient, protective, sovereign and inclusive principles.
An end to green-washing
The campaign also calls for the establishment of green recovery investment packages at local, national and EU levels that would help a country transition to a climate-neutral economy protect biodiversity among other things. In these campaigns, the EU plans to include a comprehensive strategy for textiles and sustainable products that will strengthen extended producer responsibility and clear up strategy on the unintentional shedding of microplastics.
The proposed initiative will also end green-washing by stepping up EU's regulatory and non-regulatory efforts. It will also empower businesses to promote sustainable textiles to consumers and offer reuse and repair services. Over 1.2 million citizens globally have joined campaigns advocating a green recovery in Europe, says the European clean transport campaign 'Transport and Environment'. April research from Kearney also shows that 48 per cent of consumers are now more concerned about the environment than they were at the start of the pandemic.