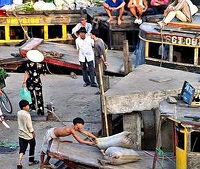 While obsessing over China's dominance of world trade, India seems to have completely overlooked the growing prowess of Vietnam. In the last decade, Vietnam's total merchandise exports have grown at an annual average rate of 18 per cent as against India's 5 per cent. Similarly, the country attained a trade surplus of $47 billion in 2019, over its trade deficit of $13 billion in 2010. On the other hand, India's trade deficit during the period increased to $156 billion
Electricals, apparels dominate Vietnam's exports
Vietnam's top exports in 2019 were electrical machinery and equipment, apparel, footwear, and machinery and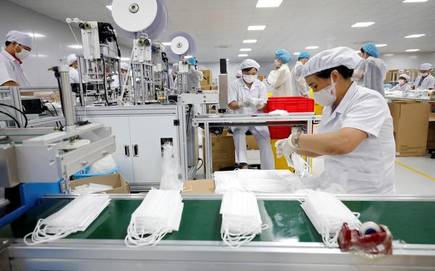 mechanical appliances. The country exported around 42 per cent of the world's electrical machinery and equipment in 2019. The US, UAE and Austria were major markets for Vietnam's mobile phones in 2019 with a 40 per cent share. As against this, India largely exported low-tech manufacturing products like mineral fuels, pearls, machinery, organic chemicals and vehicles. Its share of hi-tech exports stood at only 9 per cent in 2018 as against Vietnam's which had a 40 per cent share. Vietnam's newly ratified FTA with the EU allows European producers to invest in Vietnam further widening India's loss of EU market share. From 2009-2018, India's exports to EU increased by 1.6 times as against Vietnam's 4.4 times.
Policy rethink needed by India
To recover lost ground, India's needs to rethink multiple policies — from the erstwhile National Manufacturing Policy to present day Make in India. It also needs to quicken its pace of reaction to the evolving global scenario. One of the qualities that benefit Vietnam is its ability to swiftly adapt to changing global trade and offer attractive corporate tax rates for large firms planning to relocate.
The country offers two common preferential corporate tax rates of 10 per cent and 20 per cent for eligible large manufacturing projects for 15 years and 10 years. In contrast, India offers 40 per cent tax rate for foreign companies and their branches.
In the first six months of 2020, Vietnam's exports grew at an average annual growth rate of 3 per cent, while Indian exports declined 24 per cent during the same period. Vietnam mostly exports through seaports while despite having double size of coastline, India has not been successful in using it due to dredging issues. To compete with its Asian competitors, India needs new free trade agreements, stable business environment, last mile connectivity and low-cost quality labor. Only then it will be able to attract global companies to set up their plants here.