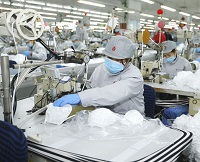 Year 2020 may prove to be one of the worst years for the fashion industry as consumers cut down on their discretionary expenses and focus on essential shopping. As a report titled 'Time for Change' by McKinsey & Company created in collaboration with Sourcing Journal notes, revenues for apparel and footwear sectors are likely to contract 27 to 30 per cent in 2020 year-on-year with even deeper declines in some sub-sectors and geographies.
Around 22 per cent of the supply chain stakeholders expect their sourcing volumes to be halved this quarter, though this shrinkage may ease in the back half of the year, with just 7 per cent of sourcing executives expecting their volumes to be cut by more than half. Almost 49 per cent expect sourcing volumes to contract between 20 and 50 per cent in the second half of 2020, making it a far cry from smooth sailing for all links in the supply chain.
The state of sourcing affairs
The survey reveals around 75 per cent respondents have already canceled existing production orders. This is severely impacting cash-poor manufacturers.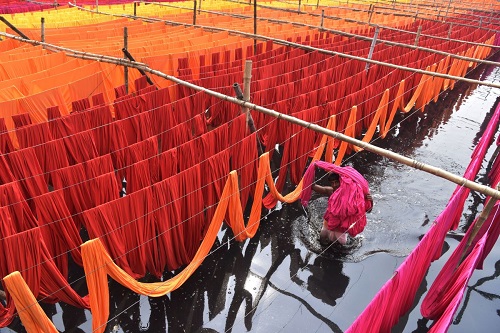 The liabilities of Bangladesh factories have already reached $10 billion, reveals BGMEA. While one-third of European companies haven't cancelled orders, around 87 per cent of US businesses have. McKinsey says, this discrepancy could be due to the difference in structure of assortment between these two countries and their sourcing methods. The report reveals, smaller European players often draw on a more varied set of sourcing countries, including significant near- shoring options.
Many retailers are amending their payment terms. Around 71 per cent respondents reported paying less than half of their existing orders as agreed, and 18 per cent are not paying as agreed at all. As many as 41 per cent are renegotiating payment terms on more than half their orders, and 25 per cent are deferring payment on half of their orders.
The survey reveals, more than half fashion players are taking responsibility for goods already purchased, and in some cases, already used raw materials. Just 13 per cent have agreed to pay production workers' wages for more than half of their orders.
And 56 per cent respondents from global fashion businesses have taken measures to manage operating costs: 18 per cent have reduced salaries, 26 per cent reported furloughing or temporarily layed off staff, and 9 per cent have shed some staff permanently.
Next normal in sourcing
Around 76 per cent international sourcing community believes the pandemic will propel speed and flexibility models for the industry, the survey found. Of that three-quarters collective, 52 per cent expect to see a "high acceleration" of flexible product development with shorter lead times and smaller batch sizes. Sixty percent think they'll see an acceleration of on-demand production.
With coronavirus forcing consumers to reflect on essentials versus excess, many are emphasizing on consuming responsibly from businesses that embrace sustainability. In a separate McKinsey consumer survey conducted recently, more than 20 per cent expressed their desire to curb clothing consumption and spend more on local businesses. Almost 16 per cent European consumers and 13 per cent of their North American counterparts said they'll be buying more "socially and ecologically sustainable clothing" in their post-pandemic lives.
In the survey with Sourcing Journal, 70 per cent respondents believe the pandemic will fuel closer partnerships between buyers and suppliers, while 60 percent think it will finally push sustainable materials into the mainstream.