The ongoing global pandemic has been particularly tough on small and less-competitive apparel makers in Bangladesh due to the unhealthy price-cut competition. Large and well-established suppliers have been able to survive and receive larger work orders from big garment buyers. However, these suppliers are being compelled to take on product designing and development, inventory management, stock holding, logistics, factory selection and multi-factory production planning, says a new research by the International Labor Organization. A study by the United States Fashion Industry Association (USFIA) highlights, competition amongst local suppliers in Bangladesh will increase in the next two years as US fashion companies' will increase sourcing from the country.
In 2020, brands including Inditex, Fast Retailing, H&M, Nike, Adidas, Gap Inc, PVH, Hanesbrands, Levi's and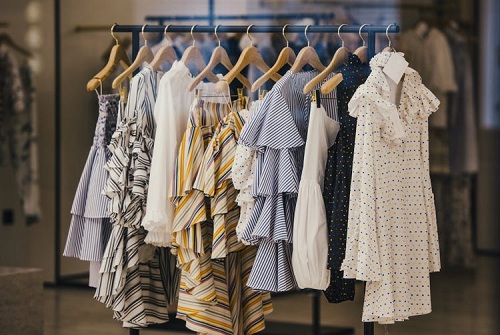 LVMH – improved their market share in the region from 8.8 per cent in 2011 to 11.4 per cent in 2020.
Bigger players in focus to reduce lead times
Small entrepreneurs may find it difficult to survive this adverse business environment as the world's largest apparel retailers' -- Amazon and Walmart have intensified their concentration on bigger sourcing and sales markets, adds the ILO study. Nike has also concentrated its supplier base from 631 factories in 2019 to 334 in 2021, shows the ILO study. Gap reduced the number of sourcing factories from 1,020 in 2010-11 to 800 only in 2020.
Such consolidation has been a long-term strategy adopted by brands to extend their supplier base by investing in newer markets. Post-pandemic, brands are likely to concentrate more on small and medium enterprises. Brands also plan to reduce their lead times and inventories by adopting 'made-in-cloud' technologies like the Mapped in Bangladesh (MiB), digital mapping technology that tracks the export-oriented RMG factories in Bangladesh.
Data from 400 MiB factories shows, Nike has reduced its supplier base from 35 in 2019 to 25 in 2021. However, the brand started sourcing from five new local factories in 2021. Adidas also reduced the number of factories it sourced from Bangladesh by 16 this year from 41 in 2019 while adding five new factories in 2021.
Factories with better COVID-19 responses gain
Buyers are shifting to factories and countries dealing more effectively with COVID-19 challenges and making timely shipments, adds Khondaker Golam Moazzem, Research Director, Center for Policy Dialogue (CPD). This is leading to big suppliers having better cash flow bagging more work orders. Bangladesh Garment Manufacturers and Exporters Association (BGMEA) stats, show 351 big factories earned export revenues worth $12.29 billion in fiscal year 2019-20. Around 1,334 BGMEA-registered RMG factories earned revenues worth $19.32 billion during the year out of total $27.94 billion export revenues earned during the year.