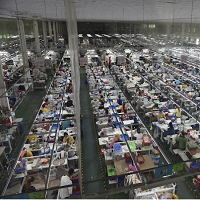 Implemented on January 1, 2020, the two trade agreements; Regional Comprehensive Economic Partnership (RCEP) and the Cambodia-China Free Trade Agreement (CCFTA) are expected to boost the country's economic growth in the post-COVID-19 pandemic era. As a Xinhua net report says, RCEP is a mega trade pact between 10 ASEAN member states and its FTA partners, namely China, Japan, South Korea, Australia and New Zealand. The agreement aims to eliminate around 90 per cent tariffs on goods traded between signatories over the next 20 years. On the other hand, CCFTA will increase the proportion of zero-tariff products in the goods traded between Cambodia and China to more than 90 per cent for both countries.
Together, the two trade deals will boost Cambodia's exports and attract more foreign investment in the country, says Penn Sovicheat, Undersecretary of State, Ministry of Commerce, Cambodia. They will also offer great access to the Chinese market and encourage Cambodia to explore other RCEP markets.
Accommodating interests of all parties
Covering a region with about 30 per cent of global GDP, RCEP is a high quality, comprehensive and reciprocal mega-regional trading agreement. It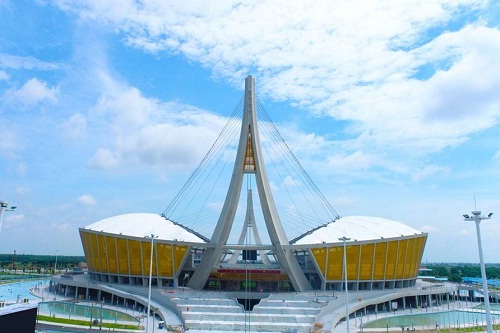 accommodates the interests, conditions and priorities of all the involved countries. Cambodia will benefit from the agreements as they will bring in more investments to the country, says Anthony Gill. Country Director, Asian Development Bank (ADB)
Traditionally, known for its garments, travel goods and footwear exports, Cambodia has recently witnessed high growth in agriculture and other high-value products. Both agreements will help Cambodia expand agriculture production, agro-processing for exports, and non-GTF manufacturing. It will also offer opportunities to further promote the tourism sector to FTA partners, i.e. China, Japan, South Korea, Australia and New Zealand, adds Gill
Textile production to become cheaper
As per Enjoy Ho, Deputy Chairman, Garment Manufacturers Association in Cambodia, the two deals would enhance development in Cambodia's textile and garment industry and make production cheaper. They would also attract more Chinese investment in the country, enriching its product structure, adds Ho Kin Phea, Director-General, International Relations Institute at the Royal Academy of Cambodia opines, both RCEP and Cambodia-China FTA will accelerate Cambodia's trade volume, boost forex reserves and will help rebuild its economy during the post-COVID-19 era.
Robust outlook for the future
Aun Pornmoniroth, Economy and Finance Minister projects, Cambodia's economy will grow 4.8 percent in 2022, while its GDP will increase to $30.5 billion. The kingdom's per capita GDP is forecast to increase to $1,842 in 2022 while the inflation rate is estimated to drop to 2.8 percent in 2022 from 3.4 percent in 2021.
The ADB projects Cambodia's economy to grow by 5.5 per cent in 2022 thanks to the noticeable progress of the COVID-19 vaccination rollout. Government must continue to strengthen social protection systems and improve healthcare in the country to increase people's well-being and sustain growth, adds Gill.