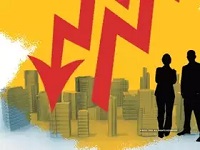 The advent of technology has rendered millions of artisans in the sector jobless with most of their their skills becoming outdated. COVID-19 has further compounded this problem with the crisis likely to render around one lakh workers in the industry jobless, estimates CMAI. Once famed across the globe as 'artisans', these textile workers have now become one of the biggest concerns for many Indian textile manufacturing enterprises.
Globalization leads to erosion of smaller players
Globalization has necessitated textile and clothing manufacturing processes to become cost-competitive. As the annual 2018-19 report of the Indian Ministry of Textiles, notes, this has resulted in a setback for the largely fragmented textile and clothing value chain in India which produces 70 per cent of its output from small and medium scale industries. Handloom and handicraft artisans are suffering due to their loss to market access and branding. This is further preventing them from getting reasonable returns on their efforts.
Schemes launched by the government
As a solution to these problems, the Textiles Ministry launched schemes like Technology Upgradation Fund Scheme (TUFS) or the Powertex scheme for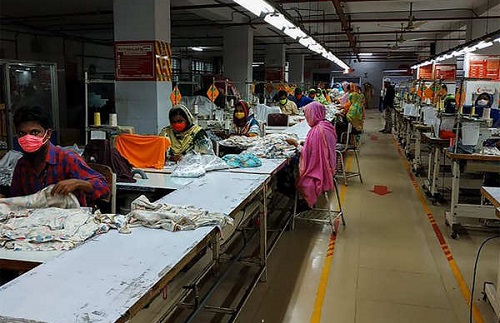 powerlooms or the Scheme for Integrated Textile Park (SITP) in order to increase productivity, efficiency, exportability, scalability and marketability of the textile products in India. However, the government fails to adopt an outward looking approach to address the external factors affecting the sector.
Equal focus on all raw materials
One of the critical factors that the government overlooks is India's overdependence on cotton. While global demand of clothing is inclined towards man-made fiber over cotton, India's production still remains cotton-dominated. This is mainly due to the high production costs of these raw materials in India. Until recently, India used antidumping duty to protect the very few such domestic manufacturing oligopolies. Therefore, there is a need to infuse efficiency into domestic manufacturing of all raw materials.
Credit facilities for handlooms and powerlooms
The second factor that the government needs to consider is of increasing costs, which have a direct impact on the viability of the textile enterprises. The government needs to provide credit support for both handlooms and powerlooms to start business and working capital support to run their businesses. Also, banks need to assist MSME clusters to leverage their manpower skills and compete with the large corporates operating at economies of scale.
As textile is a power intensive industry, mills incur a significant proportion of their costs as electricity bills. For this, the government needs to reform the power sector by rationalizing tariffs and passing on the efficiency gains to end-consumers.
E-commerce and fintech solutions can be used to link handlooms and handicrafts with the market. This has to go hand to hand with effective advertising and branding support from the government and other agencies including National Institute of Fashion Technology and various textile promotion councils.
Lastly, the government needs to reemphasize the value of the worker in the modern textile industry. To achieve this, it needs to focus on effective skill development and capacity building by revamping the existing research-cum-training agencies. In addition, it needs to focus on the job skill training to adapt to the changing nature of work on the factory floor. This type of value creation will help it to provide a universal social safety net, a safe working environment and decent income levels for workers.