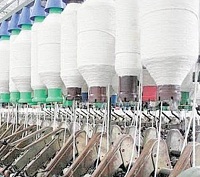 Though India began unlocking its economy from June, normal textile production restarted much later which resulted in loss of many export orders. Ministry of Commerce and Industry stats reveal, India's textile and apparel exports shrank almost 87.5 per cent year-on-year in April 2020. Since then, the decline has narrowed month by month with exports increasing for the first time by 10 per cent year-on-year in September this year.
From April to September 2020, India's textile and apparel exports decreased 31 per cent year-on-year to $10.97 billion. Of this, apparel exports accounted for 43.6 per cent of the total industry exports and it declined by 39.3 per cent to $4.78 billion from April to September. India's export of chemical fiber textiles also declined 38.7 per cent to account for 13.2 per cent of the total textile and apparel exports during the period. The decline in exports of cotton textiles and carpets remained relatively low at 19.5 per cent and 14.4 per cent year-on-year respectively.
Pandemic prevents resumption of production
Not just exports, work censure and production cuts led to textile industry's production falling sharply during the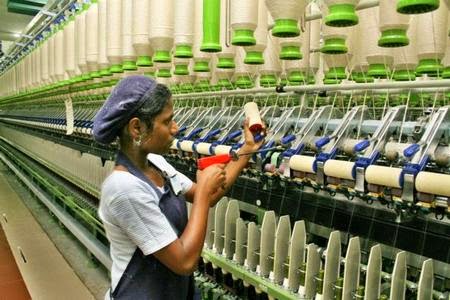 period. As data from the Ministry of Statistics and Planning and Implementation of India shows, in April 2020, India's textile and apparel production fell 90.8 per cent and 94.1 per cent. Production has not resumed growth as the severity of the pandemic has not yet alleviated. The outlook for the Indian textile industry also remains pessimistic as India's daily increase in the number of confirmed cases has exceeded 70,000 since September. This resulted in textile factories reducing their production capacities drastically.
US and the European Union are the most important export markets for Indian textile industry. Consumption of textile and apparel products in these markets has gradually begun to recover since May. Retail sales have recovered to about 85 per cent of the same period in 2019. Arrival of peak consumption seasons such as Christmas and Black Friday has spurred consumption prompting brands to place orders.
Export revenues to fall
However, India has been unable to fully grasp these orders due to the aggravation of the pandemic. Rating agency ICRA opines, in mid-October sales revenue of Indian apparel exporters may fall by 25 per cent in FY2020-21 while the revenue of manufacturers focusing on domestic market may fall by around 40 per cent. To bag more orders from the textile and apparel value chain, India needs to upgrade its product quality and customer services besides maintaining good reputation. It also needs to upgrade labor productivity.