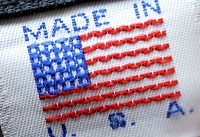 The American fashion retail industry was left in a shock as COVID-19 forced overseas factories to shutdown. Retailers were left with no option but to cancel orders and defer payments for completed goods as sales nosedived and stores were ordered close.
In an interview with the Lifestyle Monitor™, Cal McNeil, Program Manager, CFDA explained how the turbulence encouraged American fashion brands to nearshore production closer home. McNeil said, the lockdown impacted cash flows of overseas manufacturers, leading to immediate financial burden. This compelled brands to consider shifting production to local markets such as New York, Detroit, and Los Angeles.
Controlling production through nearshoring
Around 72 per cent respondents to the Cotton Incorporated 2020 Coronavirus Consumer Response Survey (Wave II) believe it is important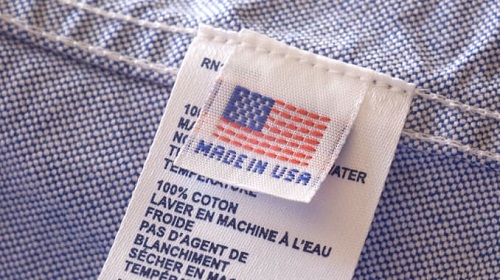 for them to support local businesses. Six out of ten consumers say they aim to help reboot the economy by buying local products. This growing interest amongst retailers for nearshoring is multi-faceted as it gives them more control over their products and supply chains. Also, it is financially more viable as their production runs are smaller due to slashed orders from retailers, says McNeil.
Brendan Witcher, Vice President and Principal Analyst, Forrester says a lot of companies are shifting their investments from technologies to marketing to win back consumers. Nearly 47 per cent respondents to the Cotton Incorporated survey viewed clothing made in the US as being the main driver of their apparel purchase decisions. While 45 per cent noted mostly buying clothes marketed as Made in the USA.
Investments in technology upgradation
McNeil also said, US fashion manufacturers can currently cater to small-to-medium sized luxury-level designers. They can fulfill large orders for simple patterns and products. However, to increase capabilities and scale of production, they would make more investments in new technologies. The CFDA has launched a Fashion Manufacturing Initiative (FMI) that focuses on technology acquisition through its FMI Grant Fund. The fund has so far invested around $3.5 million in machinery and software to help introduce new services, continue to improve quality and help scale production with better efficiency to New York City's fashion manufacturing sector.
Adapting to newer manufacturing models
McNeil advises fashion to shift its delivery calendars to closer or in-season models. This will help domestic manufacturing adapt newer manufacturing models such as on-demand or just-in-time manufacturing besides ensuring continued investment in advanced technology and training to increase efficiency. Blue Yonder, a software company believes as supply chain management technology will become more important in future, brands should ensure their fundamental supply chain strategies are in place, such as having an appropriate mix of strategic supplies for critical raw materials, enabling end-to-end visibility and ensuring a good process orchestration."
The firm advises brands to use technologies that not only offer a complete view of their business but also enable them to leverage AI and machine learning to improve the efficiency of their supply chain. In 2020, the type of brands manufacturing in the US may change as large brands will have to downsize orders to suit local markets. By offering lower-priced production costs, these brands will continue to produce locally.