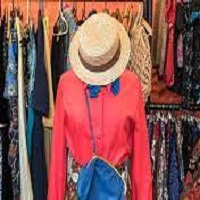 As projected by secondhand apparel marketplace, ThredUp, the fashion resale industry is expected to more than double from $36 billion in 2021 to $77 billion in 2025. The industry is likely to boom with new international expansions planned by companies. For instance, as per a Modern Retail report, Lithuania-based Vinted plans to grow its US base. Depop too aims to develop its global community upon acquisition by Etsy.
Resale frontrunner Poshmark aims to expand operations in the international market. The company reported a 28 per cent year-over-year increase in revenues in the first nine months of 2020. This helped it to turn its first profit during the period of $8.1 million. To offer customers a thrift store experience, Poshmark uses a peer-to-peer model. It generates revenue by charging sellers a fee for buying items from the platform. Its focus remains on turning passive users into active traders. However, the active buyer base of rival TheRealReal has halved to 20 per cent year-over-year since 2019. The company currently has 730,000 buyers. Similarly, the growth of active buyers on ThredUp declined from 67 per cent in the first quarter of 2020 to 8 per cent in the second quarter of this year to reach 1.34 million.
Promotional campaigns to boost awareness
A reason for this decline in active buyer base is lack of awareness amongst consumers, particularly youngsters, says Simeon Siegel, Senior Retail and E-
commerce Analyst, BMO Capital Markets. Hence, many of secondhand marketplaces are launching promotional campaigns to boost awareness. This in turn is expanding their marketing budgets. For example, the marketing spend of Poshmark increased by over 47 per cent to $68 million in just six months upto June 30, this year. The marketing expenditure of ThredUp also increased to $31.4 million during the same timeframe from $23.9 million a year earlier.
Some top resale marketplaces are exploring authentication services to attract their overseas buyers. They are opening stores in various countries across the globe. However, there, they are facing stiff competition from incumbents like eBay and an uncertain trading environment induced by the pandemic.
Startups drive the sneaker resale market
Expected to reach $30 billion globally by the end of 2030, the sneaker resale market is witnessing the rise of many new startups including livestream shopping platforms platforms like Whatnot and NTWRK, according to American investment bank Cowen. The market is also prompting incumbents to provide similar services, adds Matt Powell, Anaylst, NPD. With 159 million users, eBay opened a sneaker authentication center in Australia in July this year. The platform also has an authentication services in the US and Canada.
Sneaker specialists StockX also certifies that the footwear it sells is in mint, investment-grade condition. The reseller currently has 14 stores, including 12 authentication centers. These help the company tackle local supply and demand issues, says Jesse Einhorn, Senior Economist. The company uses its warehouses for certify that the footwear its merchants sell is genuine. In future, it plans to open stores in Hong Kong and Australia. Its international locations help the company facilitate transactions.
Luxury resellers eye international expansion
Pre-owned designer handbag reseller Handbag Clinic plans to leverage the post-pandemic retail environment to purse international growth. The company operates a hybrid retail business. Online, it sells handbags sourced from consignment partners, with three franchise locations that offer restoration services across Qatar and Saudi Arabia, and a joint venture in France. It plans to launch more stores across the Gulf in coming months.