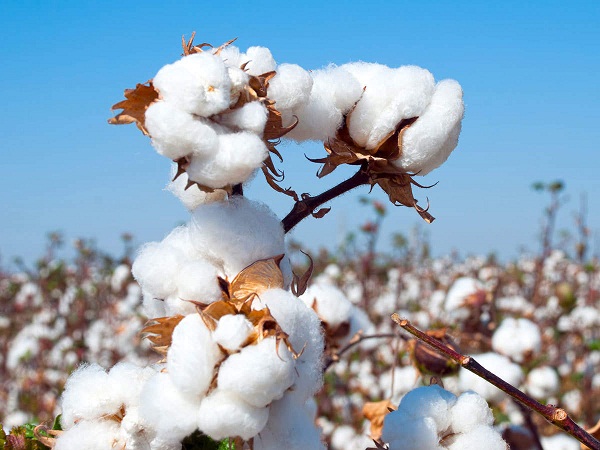 Celebrations continue for the Indian cotton industry with prices skyrocketing to record levels of over Rs 71,000 per candy in the first week of the New Year. Domestic cotton prices are currently on par with global rates, particularly those of Intercontinental Exchange (ICE) cotton futures in New York. ICE New York Cotton March futures are currently quoting at 113.67 US cents a pound or Rs 68,500 a candy. Even the prices for January are quoted at Rs 34,700 a bale or Rs 74, 502 per candy on the Multi Commodity Exchange. In Gujarat, prices are quoted at Rs 71,000 while in Nashik, Maharashtra they are being quoted at Rs 73,000 per candy, says a veteran market analyst.
Gujarat records highest rise in raw cotton prices
In Rajkot, Gujarat, raw cotton (kapas) prices have surged beyond Rs 10,000 a quintal, while in Telengana, prices are hovering around Rs 9,300-9,500. Raw cotton prices on December 31, 2021 surged beyond Rs 2,000 per 20 kg maund in Gujarat while those in Warangal, Telangana reached Rs 9,310 a quintal following moderate arrivals.
The highest rise in prices was noted in Jamnagar APMC in Gujarat at Rs 10,555 per quintal for quality cotton. Prices in the Rajkot market, on the other hand, hovered around Rs 2,010/maund or Rs 10,050 a quintal. The price of average quality cotton in the city stabilized att Rs 7,505 a quintal.
Prices in Bhiwapur market yard in Nagpur reached a record high of Rs 9,510 per quintal. While the prices in the Raichur and Bijapur market yards in Karnataka ruled at Rs 10,200 and Rs 10,300 a quintal, respectively.
Firm demand and tight supplies surges prices
After a lull of two weeks, cotton prices have reached 80-90 per cent higher than last year. The prices of cotton seeds have also reached Rs 3,800-4,000 per quintal. Globally, firm demand and tight supplies have led to a 45 per cent rise in cotton prices from last year. Monitored by the US, Intercontinental Exchange inventories have declined by 99 per cent this year. The prices of Indian cotton have surged higher on ICE New York Cotton March futures Index at 113.67 US cents a pound (₹68,500 a candy).
Since the hedging of multinational risks in Europe futures, Indian prices are ruling at a premium of 5 cents. They are likely to rise to 20-25 cents in future, says Anand Poppat, a Rajkot-based trade in raw cotton, yarn and cotton waste.
No shift to manmade fibers
Cotton prices surged due to a decline in cotton crop. Demand from spinning mills has grown. Yet, yarn makers are not shifting from cotton to manmade fibers, say cotton growers from Punjab. Ginned cotton prices have increased to Rs 75,000 per candy for 29.5 mm. Yet, sellers are reluctant to sell due to higher costing, opine sourcing agents. Cotton production is estimated to reach 360.13 lakh bales this year against 353 lakh bales a year ago, estimates Cotton Association of India. On the other hand, demand is expected to remain flat at 335 lakh bales.
Global ending stocks to decline
According to the Committee on Cotton Production and Consumption, production is expected to reach 362.18 lakh bales this year while consumption will be around 338 lakh bales. Prices are expected to rise to as high as Rs 80,000 per candy. Drop in Pakistan's output by 133 lakh bales is estimated to lower global production, leading to a surge in prices. Global ending stocks are estimated to decline by 160 bales, according to the US Department of Agriculture.