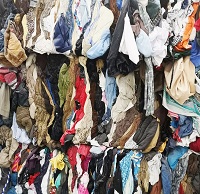 Textile recycling though prevalent is limited to only one per cent of the clothing industry's annual production. Most textiles or fibers that are recycled are made from PET (polyethylene terephthalate) obtained from beverage bottles, among other things, says Andreas Barti, Particle Technology, Recycling Technology and Technology Assessment Research Group, Vienna University, Austria.
For a truly sustainable circular fashion economy
As per an Innovation Origins report, currently textile recycling is carried out on a voluntary basis as used textiles are considered as household waste under EU directive 2008/851. Also, textile recycling is considered more expensive than producing new ones. The European Union, therefore, plans to introduce a law in 2025 to make textile recycling mandatory. The EU has not yet decided on the quantity of used textiles that will be recycled. However, plans are underway to make recycling of 30 per cent of used textiles compulsory.
As a part of his research, Barti has launched a project 'System Circularity & Innovative Recycling of Textiles'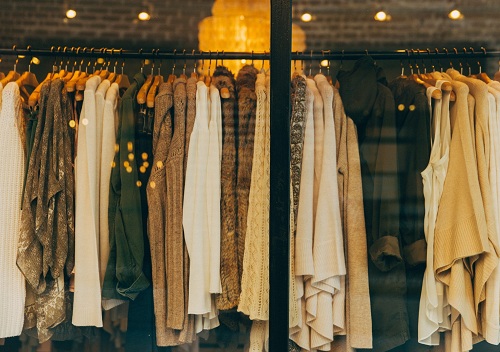 (SCIRT) in consortium with 18 research partners from five countries. The project aims to create a truly sustainable circular fashion economy by overcoming barriers to textile recycling. The goals include: introducing an industrial level eco-friendly recycling process for blended fibers and developing recyclable design and production practices.
Green recycling to separate blended fibers
Textile recycling is viewed as a complex process as textiles are usually made from two or more fibers. The most common blend of fibers used in textiles includes cotton and polyester that cannot be separated while recycling. The SCIRT project has introduced a green recycling process to separate mixed fibers on an industrial level. Developed in collaboration with the University of Natural Resources and Applied Life Sciences in Vienna, the process is based on enzymes from bacteria. It enables the industry to recover the polyester from blended fiber.
Textile recycling also suffers owing to the garment's traditional designs and production practices. For instance, jeans have metal rivets and buttons on their pockets and leather labels on the waistband that cannot be recycled. SCIRT aims to modify this encouraging the use of recyclable textiles.
Seeking policy support
Researchers also plan to urge the European Commission to provide the required policy support for the project. One of the policy changes being demanded is the extended producer responsibility (EPR) that makes manufacturers responsible for managing the downstream phase of the project. The researchers will regulate this phase of the project through fees levied on any products placed on the market. The project would introduce six basic type of recyclable clothing ranging from underwear to sportswear to uniforms. All these clothes would meet the required functions and be affordable for most people.
The research project will introduce sustainable materials in the market, says Barti. As per a British study, currently only 19 per cent of used textiles are recycled while 30 per cent are burned before they are sold. The SCIRT project plans to set up citizen labs across Europe to research this behavior. The labs will examine consumer perceptions, motivation and emotions that drive their purchases as well use and disposal of textiles.