All's not well with the Chinese fashion industry. While sales of luxury brands like Dior, Chanel and Louis Vuitton are surging rapidly, fast fashion brands like Gap are being compelled to shut shop due to lack of business. As per a Bloomsberg report, Old Navy has decided to pull out of Chinese market due to lack of business. The brand debuted with a prominent flagship in Shanghai in 2014.
Brands like Inditex-owned Bershka, Pull & Bear, and Stradivarius also decided to shut down all physical stores in January. Together, these brands own 100 physical stores in the country. Inditex's flagship brand plans to keep stores open as it has very few outlets in the country compared to local brands like Peacebird, Metersbonwe, Semir, and La Chapelle. Swedish rival H&M with over 500 stores in China registered 17 per cent decline in sales till November 30 last year, and had to close around 23 stores. It now plans to introduce Arket and & Other Stories later this year.
Penchant for local designs and products
Though China is a developing country with a young population, tastes in fashion are completely different. The Chinese favor local designs and products,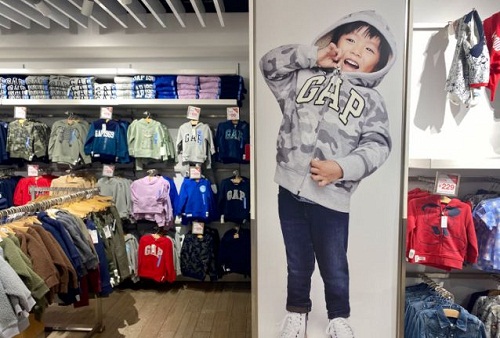 resulting in growing popularity of Taobao brands, says Eddie Lim, a China veteran of fast-fashion brands including Bestseller, Etam and Beaumanoir.
One fast fashion giant that managed to make a mark in China market is the Bestseller Group. Established in 1996, the company has multiple brands — including Jack & Jones, Vero Moda, Only and Selected — and operates more than 7,000 stores across China. Its Chinese business is run as an independent 50:50 venture and creates own localized collections. For instance, a spaghetti-strap, long maxi dress is sold alongwith a T-shirt and a jacket in China while in Europe it may be sold as a standalone piece.
Brands also have to contend with China's' approach to COVID-19 recovery. While Western consumers are still stuck with loungewear, Chinese have returned to pre-pandemic styles with dining and social activities open at full capacity since April 2020.
Overall, fast fashion has not having a smooth ride for the past few years. Many brands are facing problems even in their home markets says Jane Du, General Manager, China World Exhibitions. For instance, once a popular domestic brand La Chapelle clocked in heavy losses and plans to delist from the Shanghai Stock Exchange.
Influencers, live streams to boost collections
To survive, brands need proper marketing, opines Du. They need to create freshness by roping in influencers and live streaming their products. A brand that is doing well in China is Uniqlo which retails basic wardrobe staples besides introducing crossover collection to attract customers. Another aspect, fast fashion brands need to consider while entering the Chinese market is the turbo-charged speed with which fashion market keeps changing, especially with the rise of e-commerce brands on Taobao. A Guangzho-based online brand creates design samples in half a day, beating brands based in Beijing or Hangzhou that require at least a week to cut and fit new samples.
Therefore, new fast fashion brands quicken their pace of launching new products. The market is still dominated by price rather than other factors like sustainability, though there is a slow shift to sustainable fashion in the country.