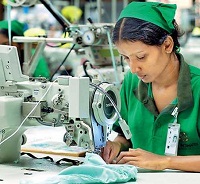 The newly framed five-point agenda by Sri Lanka's Joint Apparel Associations Forum (JAAF) aims to organize the industry's response to COVID-19-induced challenges and boost its relationship with investors' to ensure a relentless and long-term growth. As per a Knitting Industry report, the agenda focuses on creating a safe working environment for employees; improving backward integration; collaborating with the authorities to improve access to major export markets; positioning the Sri Lankan apparel industry on a global level and making small and medium Enterprise (SME) players more competitive. The agenda aims to help stakeholders achieve their shared vision for Sri Lanka, believes Tuli Cooray, Secretary General, JAAF.
Worker safety with accelerated vaccinations
JAAF has already initiated action on its first priority to ensure worker safety. The association has accelerated vaccination program whereby 90 per cent of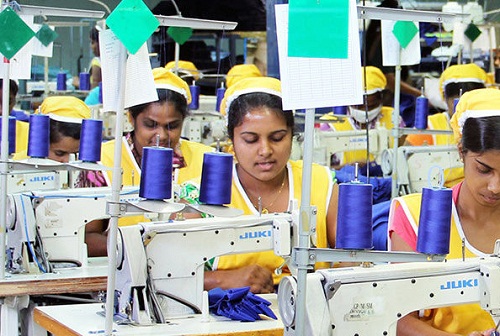 workers have received their first doses while 50 per cent have received the second dose. The association aims to vaccinate its entire staff by September 2021-end. JAAF plans to maintain its high vaccination rate by engaging with local health authorities. The next plan is vaccinating families of staff to ensure the entire employee community remains safe.
JAAF has also introduced safety protocols for workers to minimize the risk of future outbreaks. The Board of Investment (BOI) and the Ministries of Health and Labor inform, the association is working with the representatives of its employees to create safety awareness amongst them.
Exploring opportunities to boost exports
Another key development by JAAF is the Eravur Fabric Processing Park set to boost the sector's local value addition from 52 per cent to 65 per cent. However, to achieve this, the sector needs to attract more investments. JAAF will explore new investment opportunities such as international investor forums and a renewed partnership with suppliers. It will focus on raising the standard of locally produced fabrics to globally accepted levels. JAAF will collaborate with the government to ensure EU continues with GSP+ facility for Sri Lanka. The facility will help the association retain export markets besides opening new avenues.
JAAF will also engage with Sri Lanka's Department of Commerce (DoC) and the UK Trade and Investment (UKTI) authority to ensure GSP benefits for members. The association will urge the Sri Lankan government to allow members to use fabric originating in ASEAN countries. It will sign bilateral trade agreements to boost apparel exports to both the UK and China. Plans also include greater penetration into the Indian market.
Global standard apparel manufacturing
Making Sri Lanka a global hub for apparel manufacturing is one of JAAF's vision. For this, JAAF will team up with local authorities to facilitate inflow of highly skilled front-end design and development job opportunities to Sri Lanka from around the world. To position, the Sri Lankan apparel sector globally, JAAF will focus on becoming a global standard for sustainable and ethical manufacturing. It will also strengthen SMEs by assisting them to enhance their compliance capabilities, urging more government support for them on aspects such as financing and export market access and improving the labor department's awareness on their issues.
An apex body, JAAF encourages Sri Lanka's apparel industry to become the world's largest apparel sourcing destination. The association includes five smaller federations covering supply chain partners, the export-oriented apparel manufacturers, buying offices and representatives of international brands in Sri Lanka.